Be sure to enter the giveaway at the bottom of this post!
A few years back I was diagnosed with many many food allergies. It was a complete shock to me since I had never been allergic to anything in my first 35 years of life. So now I had this new chore of finding food that I could eat and with that came hours of sitting in the grocery aisle reading labels. The everyday shopper doesn't have to worry about the ingredients, more than likely they just go for the cheapest, prettiest label or what is on sale. We have to stop shopping this way! Since I have had the chore of looking at what is in anything I buy I've learned so much and it's frightening what companies use as fillers, preservatives, anti-caking and so on.
Take taco seasoning. Here is what is in that little packet that you probably have in your cabinet:
Chili pepper, salt, maltodextrin, spice, onion powder, corn starch, yellow corn flour, partially hydrogenated soybean oil, yeast extract, silicon dioxide, sunflower and/or cottonseed oil, natural flavor, ethoxyquin
Silicon dioxide, do you know what that is? It's the same thing that is in that little white packet that comes with your shoes and says "DO NOT EAT". YES, that same packet that they don't want you to eat from your shoes is in taco seasoning. It's used as an anti-caking agent and increases shelf life. Most brands put it in there, even Simply Organic! See for yourself here.
Ethoxyquin is used to prevent discoloration and it's also used as a pesticide. It's banned in Australia and most of Europe.
Maltodextrin is an artificial sweetener usually made from GMO corn.
These items don't help the taste, just the shelf life so why do we need them in there!
So what can you do about it? Make sure you read those ingredients if there is a word in there that you don't know it's probably some made-up chemical that is bad for you. Some brands that have just all spices and no fillers are Spicely Organic Taco Seasoning and Wildtree (my favorite of course!). You can also make your own.
To make your own just grab a mason jar, put in the following spices, and shake it up.
2 Tbsp chili powder
1/2 tsp garlic powder
1/2 tsp onion powder
1/2 tsp crushed red pepper flakes
1/2 tsp dried oregano
1 tsp paprika
3 tsp ground cumin
1 to 2 tsp sea salt (more or less to taste)
2 tsp black pepper
Just use 1 or 2 tablespoons with 3/4 cup of water when you cook your meat. This is spicier than the store-bought brands so just use 1 tablespoon if you don't like spicy. Get the label I used (and for all your spices) at the bottom of this post.
If you are short on time or just don't want to buy the spices above you can order some Wildtree Taco Seasoning here.
If your family is like mine Taco night is a favorite that we have at least once or twice a month. So please take one of the easy steps above to make this meal a little healthier and take some needed chemicals out of your diet!
Do you have a favorite Taco Seasoning recipe? Paste it in the comments.
Related Taco Recipes
---
NOTE: Contest has ended. Thank you to everyone for participating.
Enter below to win a Wildtree gift basket that includes:
 Taco Seasoning – Made With An Authentic Blend Of Spices – Makes Perfect Tacos Every Time!
 Smokey Bacon Grapeseed Oil – A guilt-free way to enjoy the smoky goodness of bacon! Use this oil to cook up eggs, sandwiches, vegetables and pasta dishes. It can also be used in soups, stews, popcorn, and pancakes. But don't worry; no pigs were harmed in the making of this oil!
Lasagna Skillet Meal – No time to make a full lasagna? Make this delicious lasagna skillet meal instead! On the table in under 30 minutes!
 Guacamole Seasoning – Wonderful Spread To Add To A Summer Sandwich! One Wonderful Layer In The Ever-Popular 7-Layer Dip. Add To Refried Beans To Make A Wonderful Side Dish For Your Mexican Cuisine. Serve With Chips And Salsa. Add To Any Mexican Cuisine Sauce For Great Enchiladas. Top Any Taco Salad For A Wonderful Rich Taste.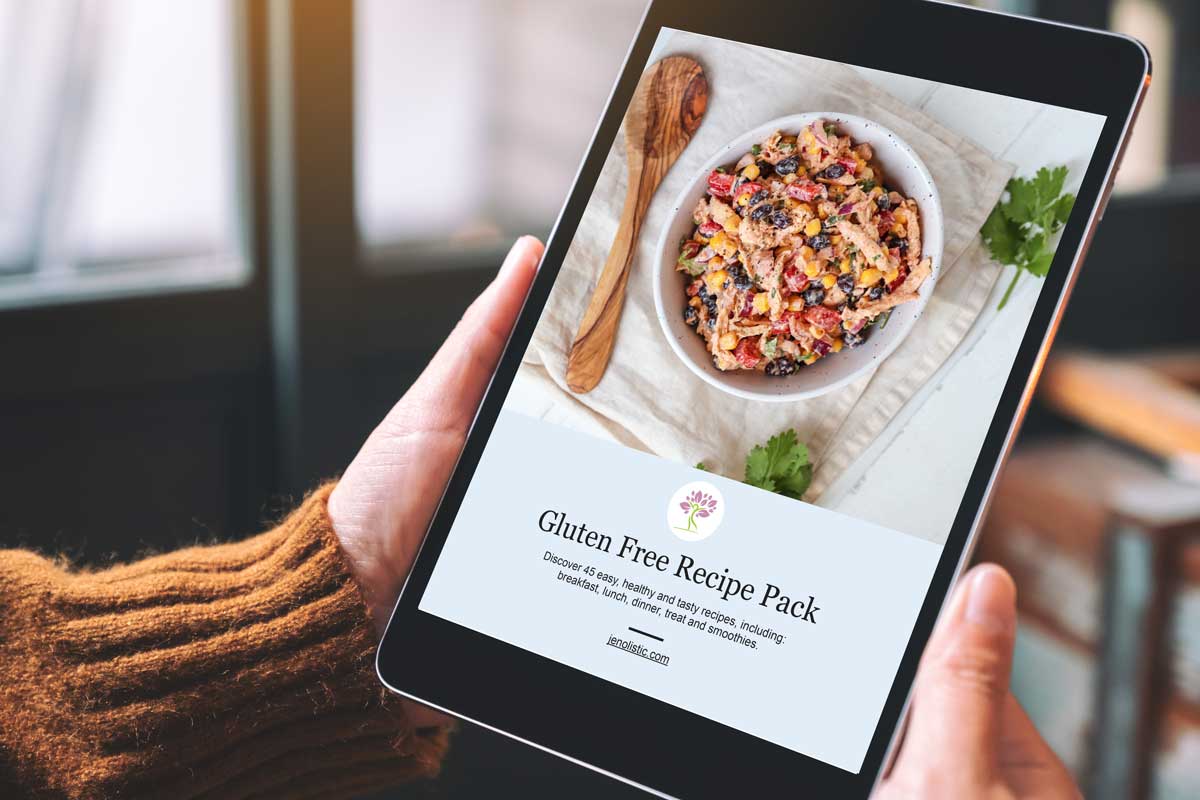 Grab your Free Gluten Free Recipe Pack
Discover 45 easy, healthy, and tasty recipes, including breakfast, lunch, dinner, treats and smoothies!