It's spring! And I know this not because of the tulips starting to poke through or the trees starting to blossom. Nope, I know this because I have ANTS! Those pesky little black things that find the tiniest of holes to invade my kitchen and just creep me out.
In years past we have used all kinds of traps, some worked some didn't but they were all made out of chemicals. Ones that I was afraid that the pets or my kids were going to get into. One year they were so bad that they were attacking me as I was trying to work in my office. Have you ever tried working at a computer while ants crawled on you… boy was that a case of the heabie jeebies!
In the past, I have tried baking soda or cinnamon but always had to resort back to those liquid ant traps. As you may have noticed I have been into Essential Oils lately and in my research I have found out you can use peppermint oil to ward off ants! Wow, I thought that couldn't work, it's too easy and non-toxic. But sure enough I have been warding off the ants in our house for a few weeks just by putting peppermint oil on cotton balls and placing them where ever I saw the ants come at. In a few spots, I have put the oil on the cotton ball and then rubbed the cotton ball along the baseboard or other spaces that I see them come in. Every so often I do see a few that sneak by but then I just add a few more drops to the cotton ball to make it stronger. Now this method does tend to make my kitchen smell like spearmint gum, but hey there are worse things it could smell like…lol
What you need:
Put a few drops of oil on the cotton ball and place in areas where you have seen ants. You can also rub a little oil along the base board or areas that you see the ants. You do need to re-apply at least once a week.
Normally I would recommend buy Young Living Oils but since this is something you are using to ward off ants and not digest I would suggest going with a cheaper brand like this one here on Amazon.
It doesn't get much simpler than this… a few drops on some cotton balls placed in strategic areas!
What other natural ways do you use to ward off the marching balls of hebbie jeebies?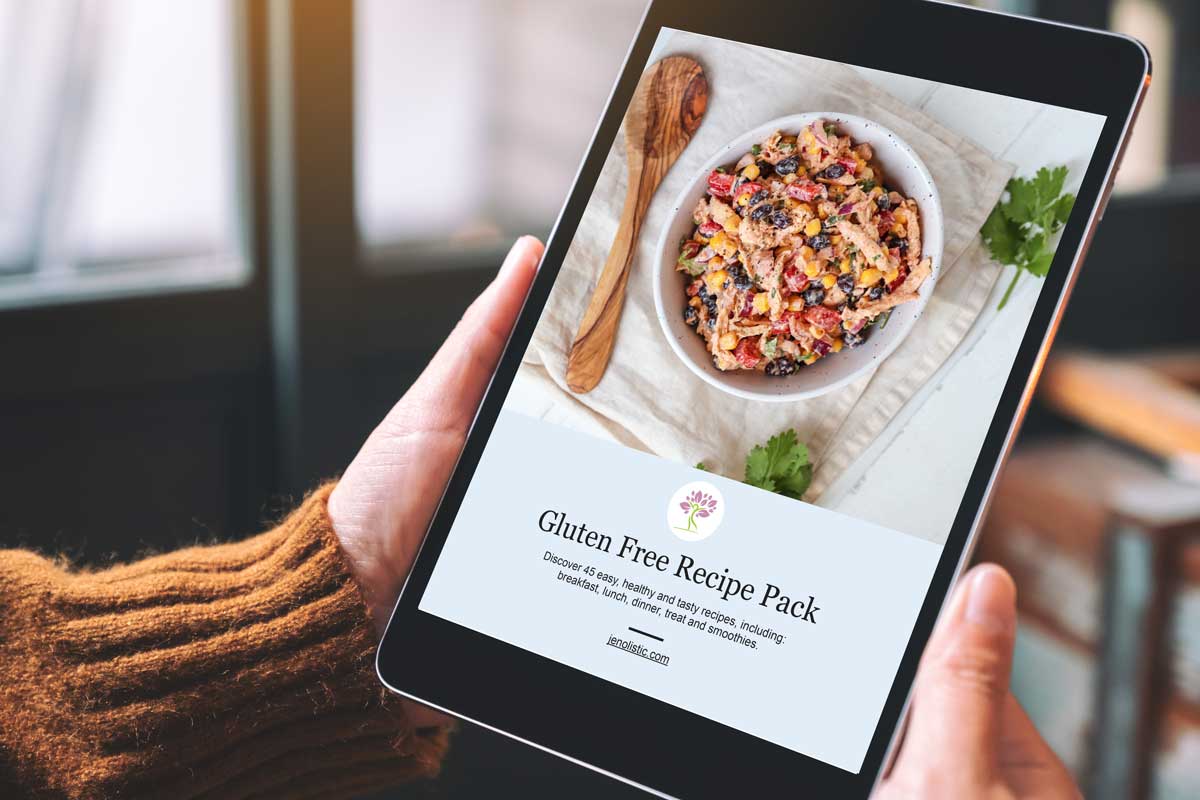 Grab your Free Gluten Free Recipe Pack
Discover 45 easy, healthy, and tasty recipes, including breakfast, lunch, dinner, treats and smoothies!