I've been looking for DIY Vendor Display ideas for awhile now. Being a new consultant I have been looking for some money saving ideas too. Here are a few that I came up with.
I thought the signs looked better in frames so I had a few wood frames laying around the house, then I found a few small ones at Goodwill. I also came across a little wooden crate at Michaels that is working out fabulous! I bought it with a 40% coupon so it was less than $4. There is a set of 3 on Amazon that I think would world great too. I wanted them to be all the same and a neural color so I decided to chalk paint everything.
This is what they looked like before: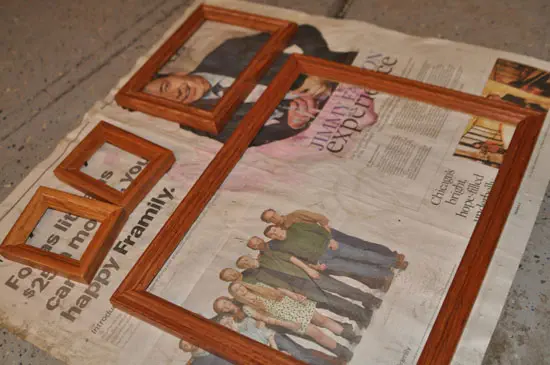 First I painted them with a blue chalk paint (left over from my bathroom cabinets) then I covered them with 2 coats of white chalk paint. I used the same chalk paint recipe from Lowes that I used on my cabinets. I like the softer look it has and how fast it dries.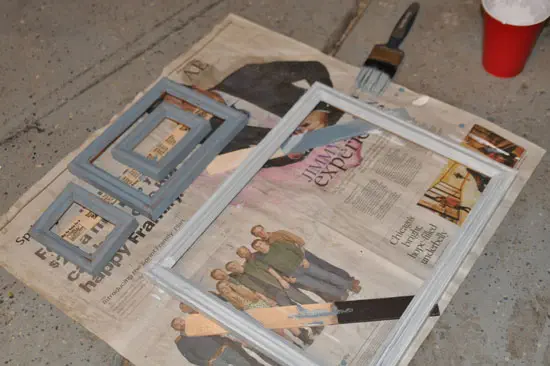 After they were dried I sanded them to let the blue show through. (sorry I forgot to get photos of the crate). The frames got an additional blue glaze on them for a little more detail (half glaze, half paint). I painted the glaze on and then wiped it off with a cloth, letting some stick in the details.
I finished all the pieces with a coat of matte finish polyurethane. The easel was a find from Home Goods that was only $4.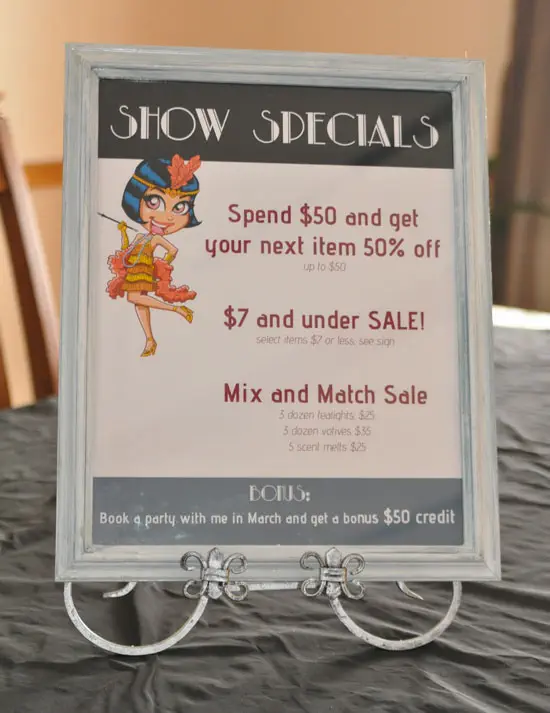 Now the mini crate is my favorite piece. I can stack on it, lay it flat to elevate, sit it tall, and then also flip it over and put pieces inside it for transport. And since it's a neutral color it shows off the pieces well.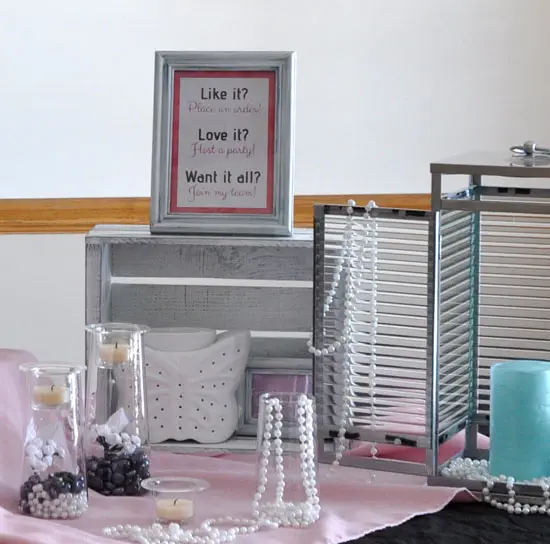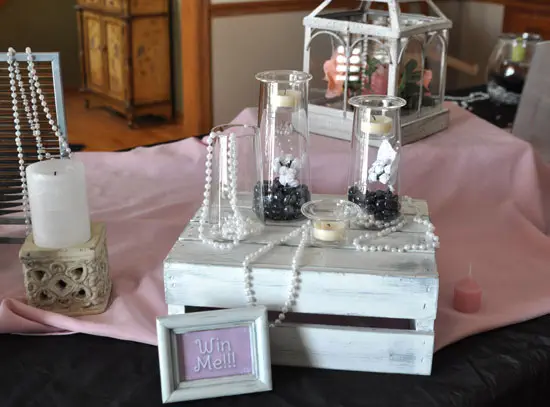 The black material I purchase from Walmart, it was on clearance for $1/yard, it was actually purchased for my wine party. The pink material is a tablecloth that I had for a small round table.
So now I am all ready for a 20's themed vendor show!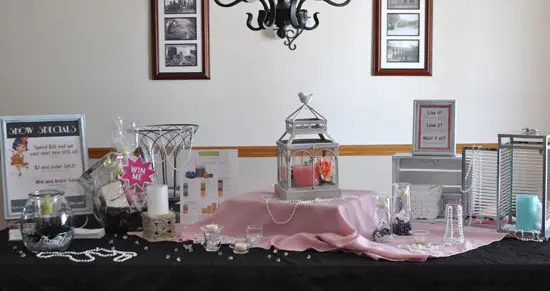 What are your vendor display ideas? I am in need of more, please share 🙂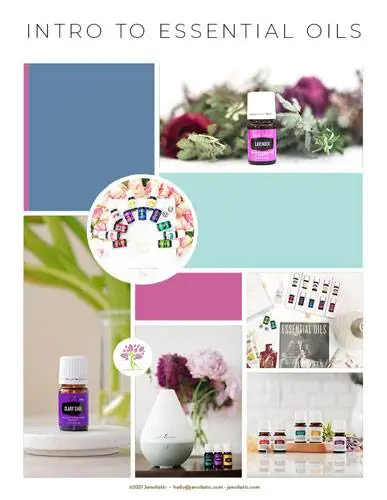 Want to learn about essential oils and how to get started? Grab this free basic PDF.