Making homemade laundry detergent tabs has been on my list for a long time! I'm not sure why I was so scared of making this homemade laundry soap. I guess I was always so afraid it was going to be so hard to make and cost a lot in supplies… but oh my was I wrong. This was so easy and the cost is about 7 cents a load!!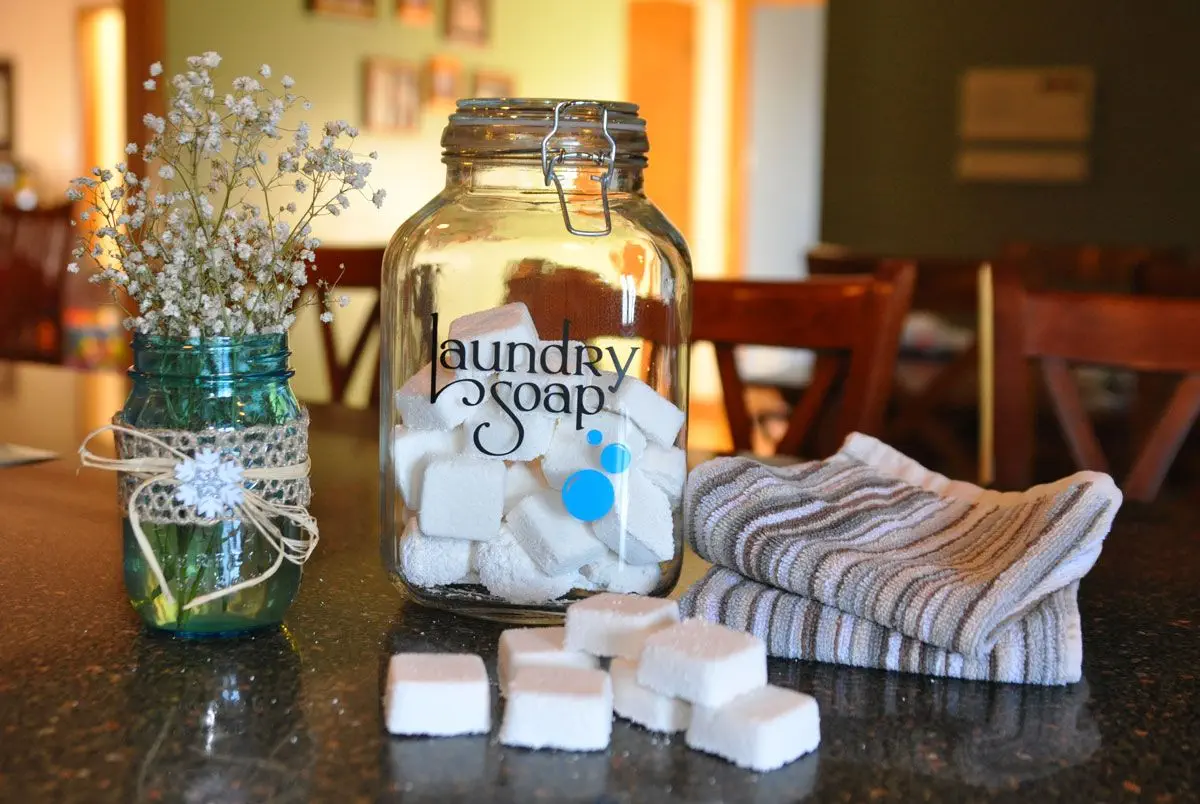 Supplies need for making Homemade Laundry Detergent Tabs: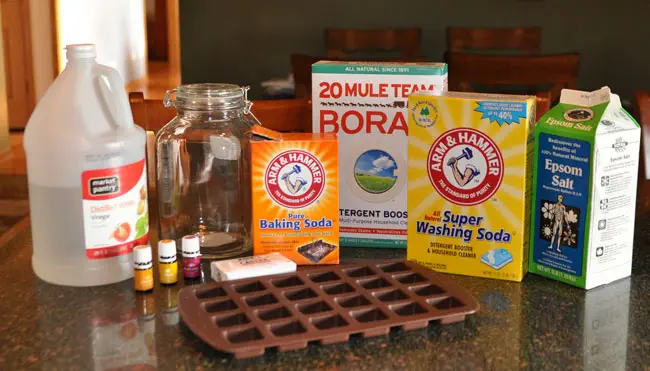 Please note there are Borax soap and regular baking soda in the picture but for this recipe, I didn't use it.
The first thing I did was grate the bar of Castile soap, I used the fine grade side of my grader. Yeah, this part sucks a bit but it goes fast. Note: you can also use a food processor to complete this step.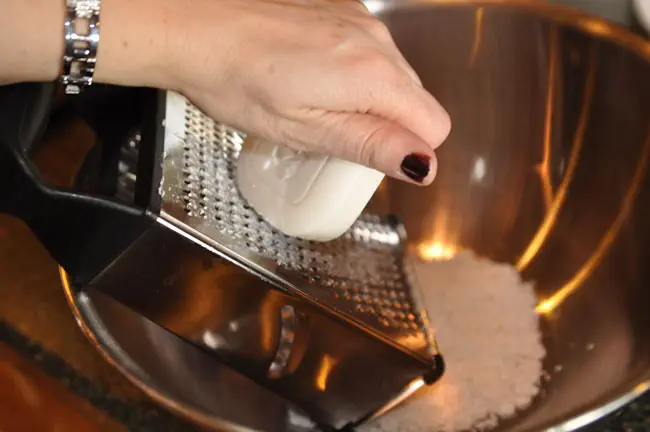 Then I added the washing soda, Epsom salts, and slowly added in the vinegar until it became the consistency of wet sand. Add more vinegar as needed.
After it was mixed I added in the essential oils. This time around I used 5 drops of Young Living Purification (to help with disinfecting) and then added in 4 drops of Citrus Fresh (would have added more but that is all I had left), 6 drops of lemon, and 4 drops of lavender. Stirred it well and then packed it into the molds.
The best thing about using EO's is that you can make them fit your ideal smell, mix, and match to whatever you like.
If you have a HE machine you probably only have to fill the molds until 3/4ths filled but I was trying to use up everything and really stuffed them to use it all up. It didn't all fit in the mold so I still had to make a few with a tablespoon and place them on parchment paper anyway. In the future, I will probably purchase another mold so I can so them all at once and not have to mess with the tablespoon. Once they were in the molds I used a spray bottle with a mixture of vinegar and water and drenched them. Then I let them sit overnight to dry out.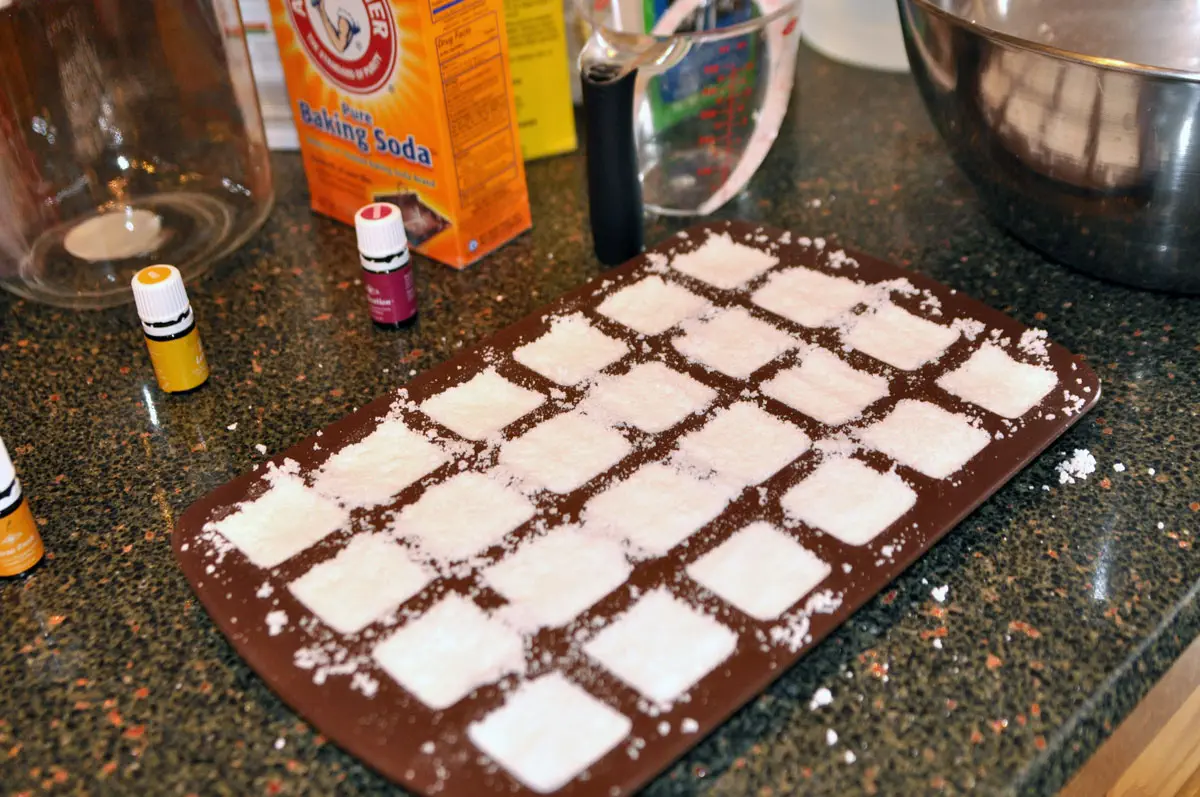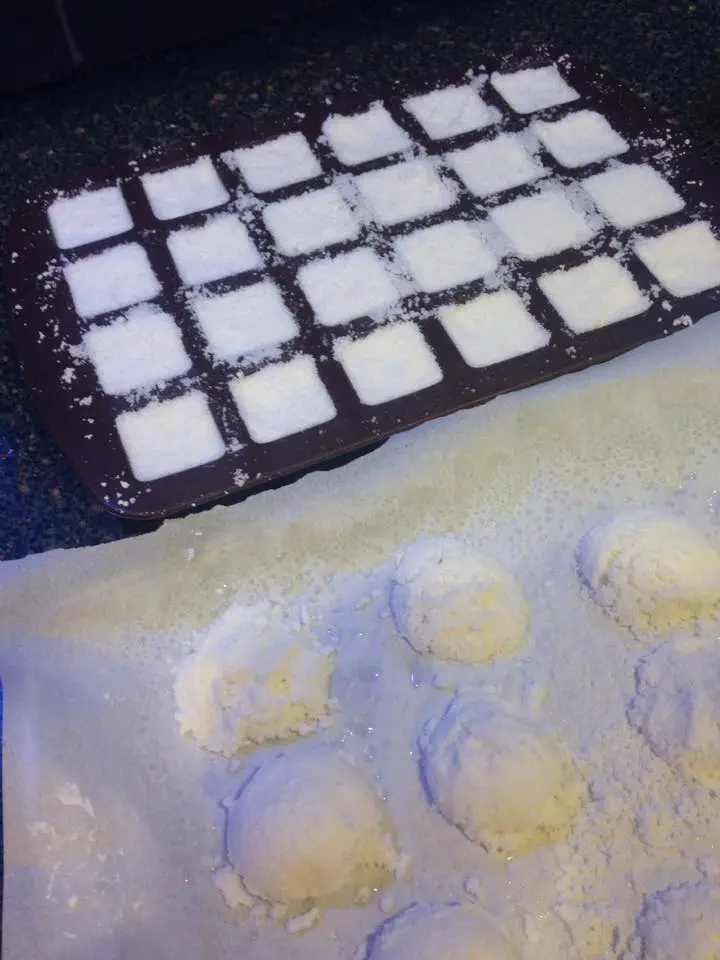 The next morning I popped them out of the mold and added them to the jar (I found the jar at Michaels and then decorated it with my Silhouette). Amazon has some cute ones too.
I used these tabs this morning for two loads of laundry and all turned out great! I have hard well water and this made the laundry come out bright and soft… And not egg smelling! Something I usually didn't get unless I was using those heavily toxic store brands.
I can't believe I waited so long to try this out! Next up is dishwashing tabs 🙂
Take your laundry to the next step and check out this article from Porch on how to take care of your clothes.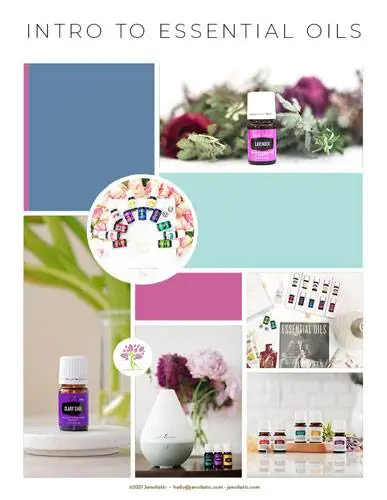 Want to learn about essential oils and how to get started? Grab this free basic PDF.