I was planning a party for my essential oil business and I wanted to have it for my friends/family but I wanted it to be more than just an essential oil party so I themed it Sniff and Sip, and added a wine party aspect to it too. Here are a few of my wine party ideas.
Below is the theme the party invites and Facebook invites were based on this graphic:
I purchased about 10 bottles of wine in various flavors. Some were my favorites, some just had pretty labels 🙂 BTW all of them were good!
I arranged them on the table from whites to reds and placed different cheeses and meat that went along with them. You can find a few charts on my Pinterest wine party board as to which cheese and meats go with the various kinds of wine. The black material is from Walmart, I got it on clearance for $1 a yard. I really wanted the blackboard material but it was a little expensive for something I might not use again. I was able to write on the material I purchased with a chalk pen, I just don't think it was as bright as it would have been on the blackboard material.
I also did a hot appetizer, mini pot pies (click here for recipe). They were so delicious!! I made them the week before and put them in the freezer, then just cooked them a bit longer than the recipe called for. I will definitely be using these again for an appetizer, they were good and I was able to make them ahead. That is a double bonus in my book! I got those cute little appetizer plates on Amazon, they just made it a little classier than paper plates.
You can see the chalk pen a little better here.  Scattered throughout are the mercury glass holders that I made and blogged about here.
I had some of the looking glass spray paint left over after doing the glass holders so I did this wine bottle with it. I soaked the bottle in some water for about 30 minutes to get the label off and then sprayed the outside with the looking glass spray. Then sprinkled it with water and wiped with a towel to make it a bit distressed. The bottom was brushed with some glitter.
I had SOOO much fun planning this party, I think I see another one planned for the summer 🙂 It was so much fun getting the girls together.
---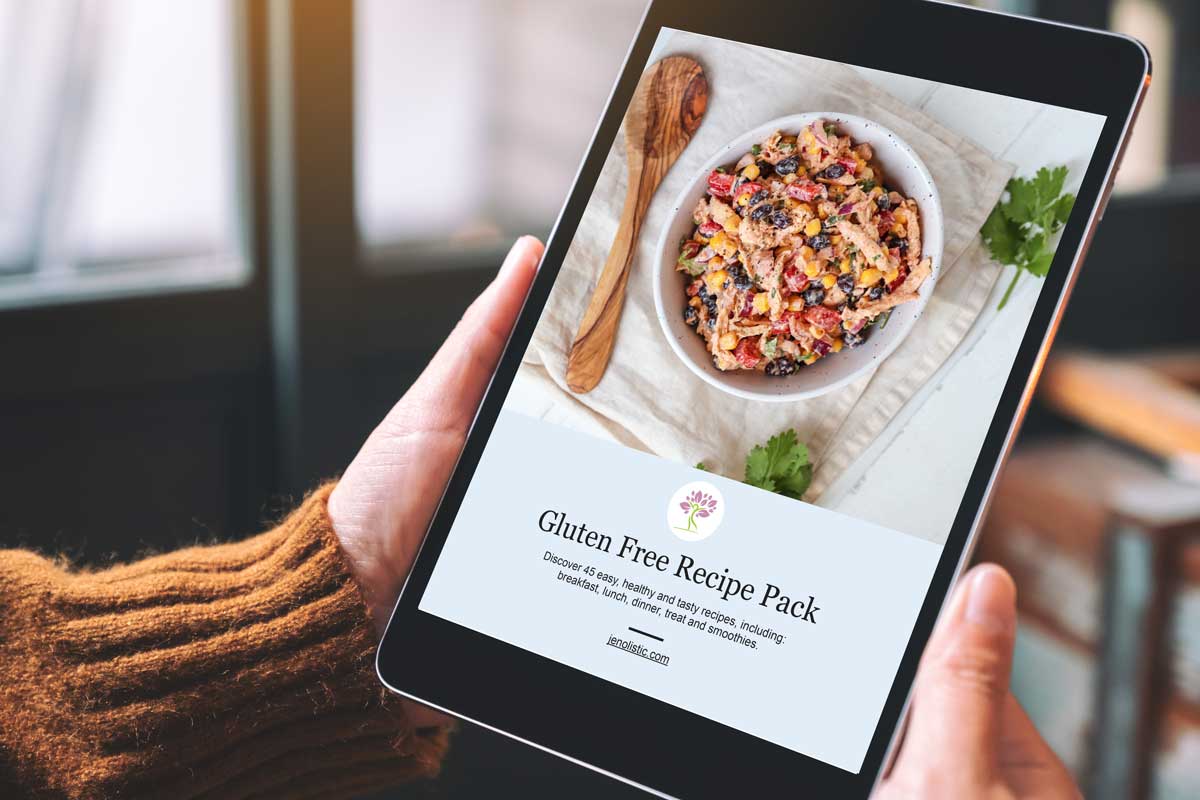 Grab your Free Gluten Free Recipe Pack
Discover 45 easy, healthy, and tasty recipes, including breakfast, lunch, dinner, treats and smoothies!