I had an idea for an upcoming vendor show that I am doing, I wanted to make some 'spa' baskets that could be used for Mother's day gifts. I have also been wanting to make these Lavender & Chamomile Bath Melts that I saw awhile back. I thought they would be a perfect addition.
I used this recipe as a basis for my melts. I can't believe how simple it was!
Lavender Bath Melts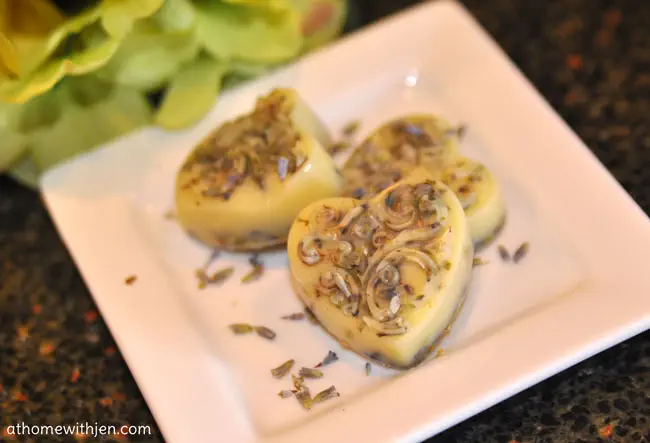 First I melted 3 tablespoons each of Shea butter and grated Cocoa Butter. Then mixed in 1 teaspoon of dried lavender flowers and 1 teaspoon of chamomile tea. I used all organic ingredients.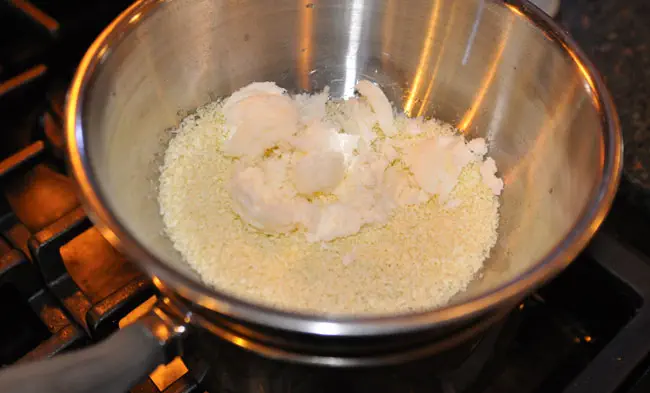 Next, I put the melted liquid in the mold. I used these really cute hearts from a Wilton candy mold. I purchase mine at Michels (with a 40% coupon!) but you can also get them on Amazon here. After the liquid was in the mold I put 2 drops of lavender oil in each heart. The recipe above made 6 hearts. So good if you were making them for yourself, I did a double batch since I was giving them away as gifts and selling them.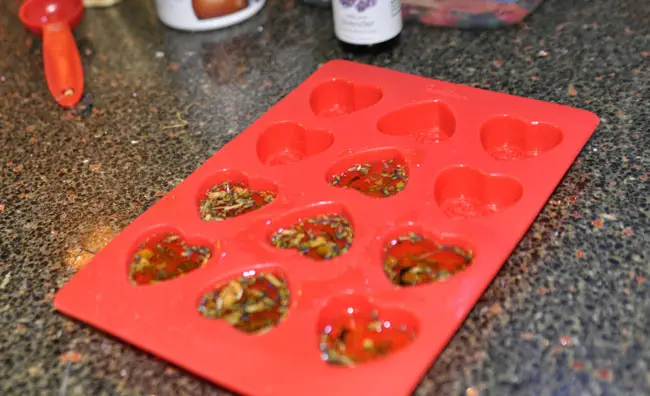 I put them in the fridge for a few hours and then worked them out of the mold. I think they just turned out awesome.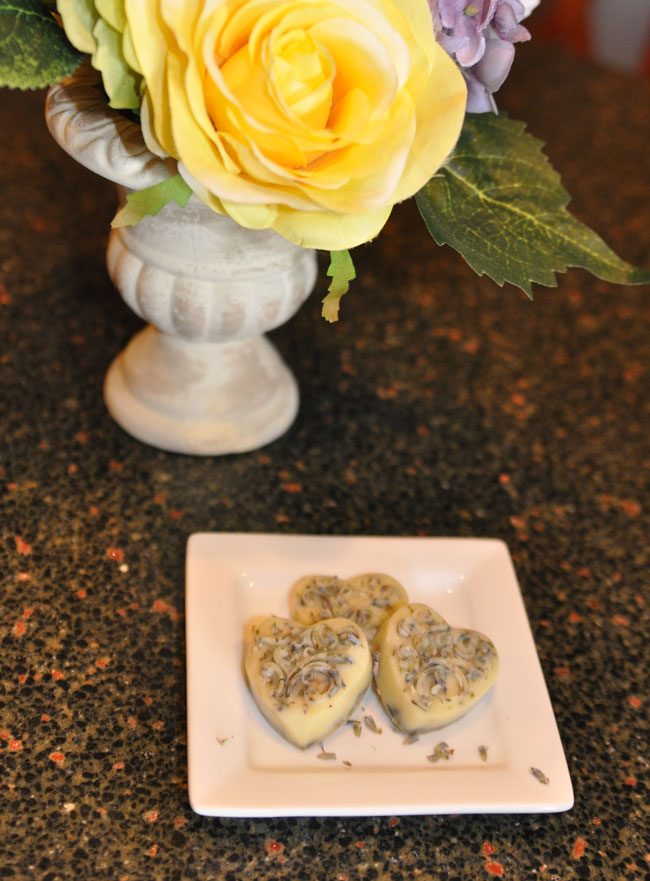 Next on to making the soap!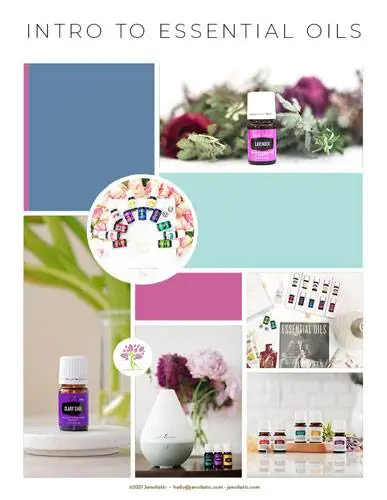 Want to learn about essential oils and how to get started? Grab this free basic PDF.