People are very busy nowadays, and they often cannot deal with stress appropriately. It is very difficult to find relaxation and peace in such a hectic lifestyle, which is exactly why many people rely on Zen principles when decorating their own home. If you are not familiar with this kind of décor, stay with us. Here are some tips for creating beautiful and relaxing Zen interior that will enhance your overall well-being.
Use Natural Fabrics
Natural fabrics, such as cotton, wool and linen are perfect because these are very light and comfortable. Curtains are very important when it comes to Zen décor, since they are reducing noise and providing a sense of intimacy in the room. Soft sheets and pillow cases in calming colors soothe body and make it feel relaxed.
Essential Earthy Colors
Neutral wall colors, such as beige, grey and white are a perfect choice for a Zen-inspired design. Soft tones have an amazing effect to all senses, and especially sight. Creating a monochromatic look in a room can be very challenging, because there are many textures and shades that can be incorporated. Walls, furniture and floors have to follow the same design, and diversity can be created by inserting some pillows in different shades that will slightly break out of the color scheme.
Simple and Clean Furniture
Simple and clean lines without excessive details are characteristic of Zen-inspired furniture. Bedroom is the key room when it comes to Zen interior, and there are some recommendations that should be taken into consideration. First of all, a bed should be made of natural materials, such as wood, that create a calming atmosphere in a room. It should be placed close to a source of natural light. Mohair or wool covers will perfectly fit into the design, as well as a nightstand which should also be made of wood.
Incorporate Zen Elements
Bamboo, stones, trees and blossoms are just some of the details that are often associated to the Zen décor. The five elements of Fire, Earth, Water, Metal and Wood are crucial, even though they are gathered from different traditions. These include the following:
Fire: candles and fireplace
Earth: plants and stones
Water: water fountain and images of water scenes
Metal: sculptures and frames
Wood: furniture and bamboo decorations
Natural Scents
Essential oils and scented candles make a room smell good, while creating a relaxing atmosphere that pleases senses. Fresh scents are very calming not only when it comes to sleep time, but also time to wake up and start a new day in the best possible way.
Adding Textures
Textures can be added through floor that is made of wood. Those wooden tiles require some soft coverings that will enhance the calming atmosphere in a room. There is a wide range of floor rugs made of natural materials, in neutral shades that will match the color scheme of the room. Another way of adding texture is through choosing tablecloths, pillow cases and blankets. Of course, the most important thing is to make sure that all of those are made of natural fabrics.
Place Green Plants Inside
Besides having a calming effect, green plants are also beneficial because they are providing oxygen. It is not unknown that green is a soothing color which have a positive effect to our eyes. However, not all the plants are equally desirable. There are different flowers that need special maintenance, which may even emit unpleasant smells, and these are not appropriate for the Zen décor. On the other hand, bonsai trees are an ideal choice for this kind of design.
De-clutter
Organization is a key to success when it comes to this type of home decoration. Everything should be in its place, starting from magazines and books, and ending with pillows and other decorations. A clean home is a true representative of this kind of décor.
As you can see, there are many things that are very important if you want to achieve a perfect Zen interior. It is definitely highly beneficial, simply because it creates a calming atmosphere that will help you deal with stress. Choosing Zen décor for your bedroom is definitely an amazing way to enhance your sleep time, but you can apply it to any room you want. It is really up to you.
About author:
Tracey Clayton is a full time mom of three girls. She loves cooking, baking, sewing, spending quality time with her daughters and she's passionate for writing. She is contributor on High Style Life and her motto is: "Live the life you love, love the life you live." Find her on Facebook.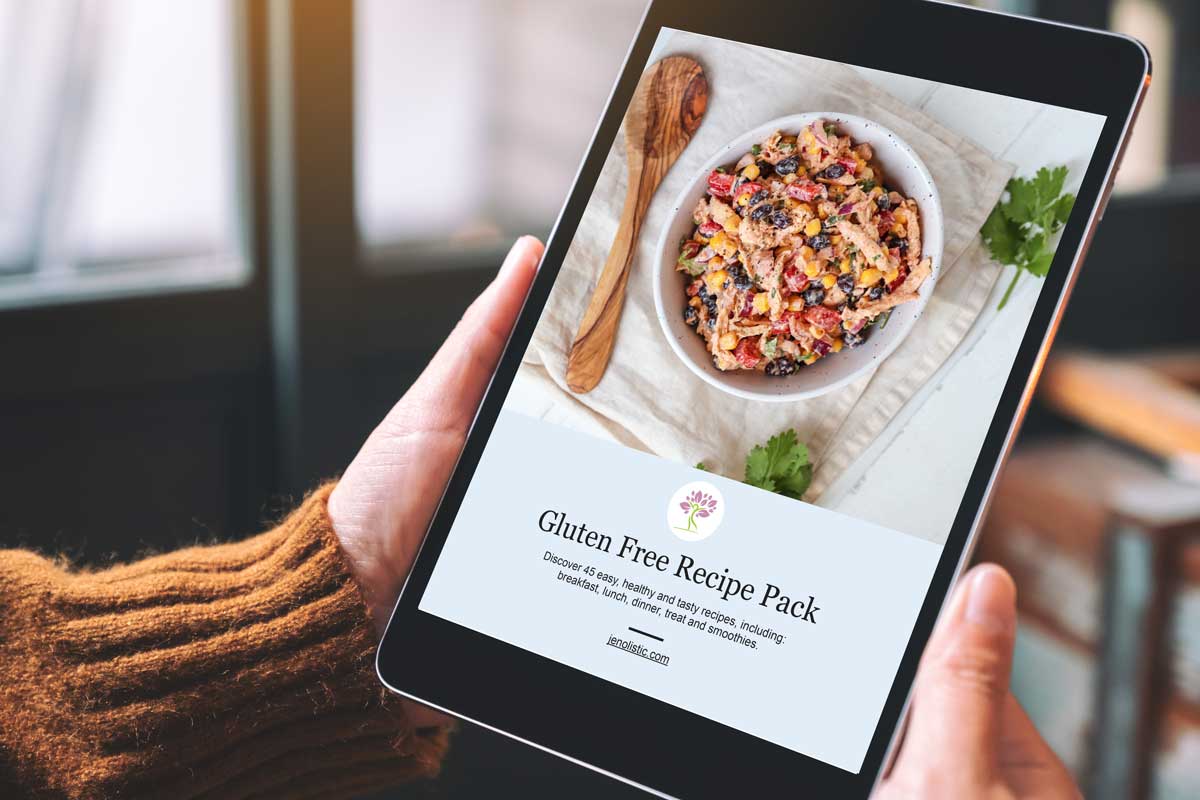 Grab your Free Gluten Free Recipe Pack
Discover 45 easy, healthy, and tasty recipes, including breakfast, lunch, dinner, treats and smoothies!