Yesterday during an unusually very cold May Saturday I ventured up to the Gluten-Free & Allergen Friendly Expo. This was the 4th time attending and I'm always amazed at how many products there are. My daughter came along with me so it was a great mom/daughter day. One of my most favorite things about the expo is that you get to talk to the founder or creator of the product. So many products are made by parents that found a stumbling block when raising their kids with an allergy, found a void and created a product. I find it so interesting to hear their stories.
Read all the way through for a surprise at the bottom!
First, a big thanks to our Expo sponsors, San J and Send Me Gluten Free. Without sponsors like this, we couldn't have great expos! I would also like to thank these companies for giving us wonderful blogger goodie bags!
San J makes gluten-free soy sauce. We got to hear a wonderful history of the company whose CEO is an eighth-generation member of the founding family! They have been around since 1804, check out the full history here. I myself am allergic to soy but I know my family and my niece (who is GF) loves this stuff!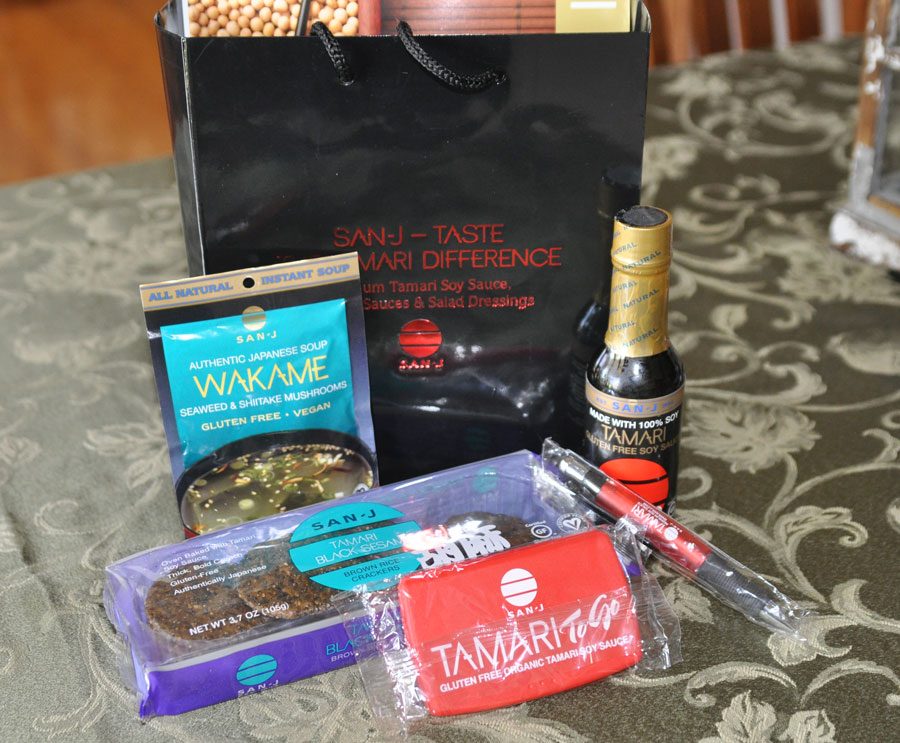 Our other sponsor was Send Me Gluten Free. This is a great monthly service that sends you a box of goodies each month. Who doesn't like to get things in the mail… especially a box of goodies that are safe for you to eat! Below is a sample of what came in the box that they graciously gave us bloggers.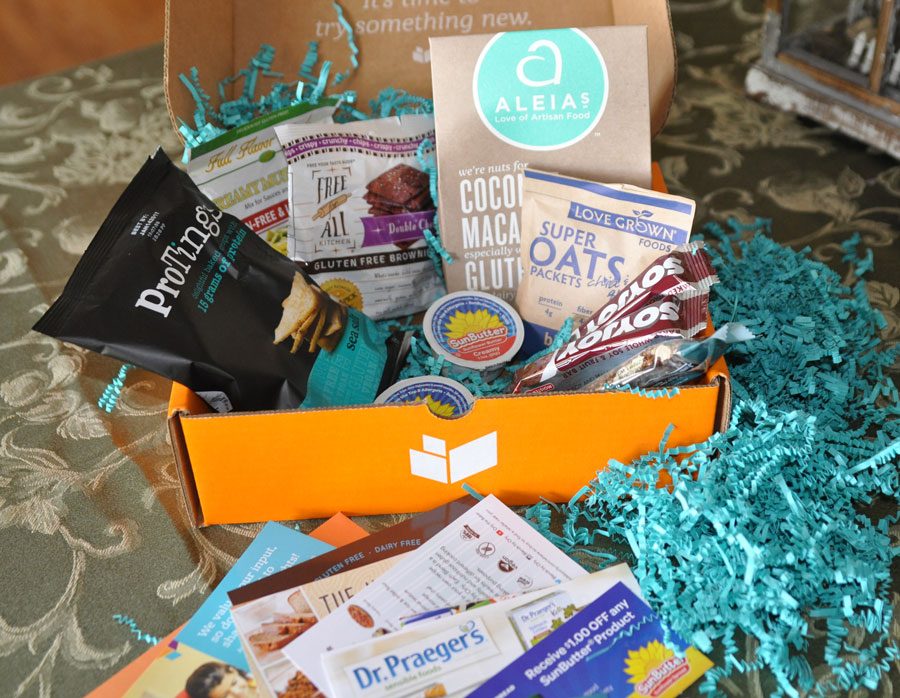 Following are a few of my favorite products that I discovered during the show.
Milton's chips and crackers — nothing but goodness here. They have about 9 different flavors and every one I tried was delicious! Just be warned the Red Chili Salsa ones have a little kick to them 🙂 You can get these on amazon and at various stores.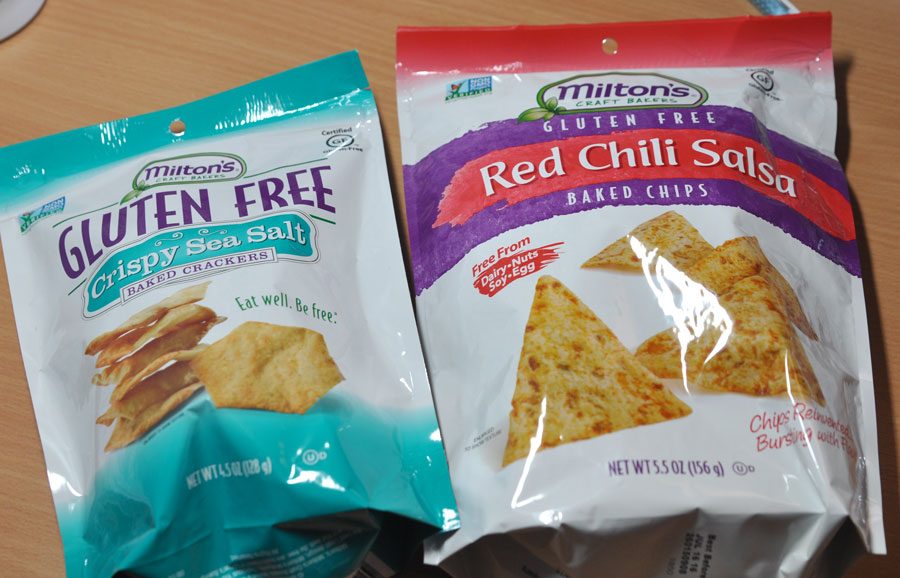 I received an email before the expo to head to ZEMAS's booth and try their new line of cookies and boy am I glad I did. These cookies are good and actually kinda good for you. I got to briefly speak to the founder while waiting in line and she mentioned it was important to her that if her kids are snacking that they should have some health benefits to them. I also learned that the name ZEMAS is the made of the initials of her 5 kids, how sweet is that! Read the whole history here. After sampling a few of the cookies I ended up buying these chocolate cookies and my daughter talked me into getting these cinnamon muffins, can't wait to try them out. You can get these on amazon, their website and in stores, check out the locater here.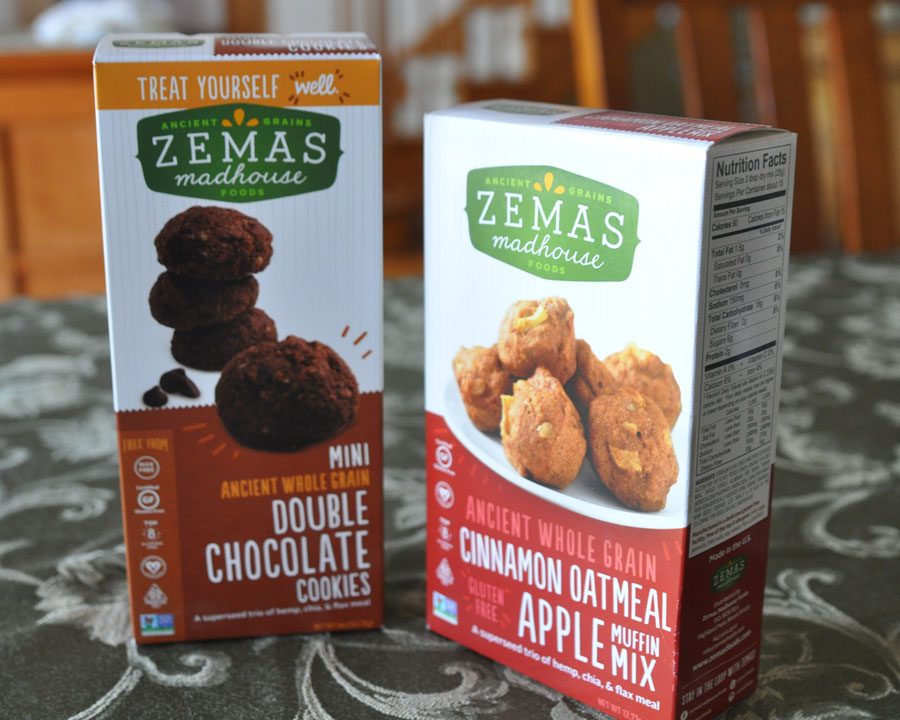 Sweet Ali's – this is a shop that is about a hour from where I live so I don't get there too often, that's why I was grateful they were at the show so I could stock up on a few things. They do have a few things available online. Their cupcakes (and cinnamon rolls, pictured below) are to die for! Unfortunately they aren't available in the online store. So if you are ever in the Chicago area you should plan a day to go have one. I do believe they are also at several Mariano's in the Chicago area.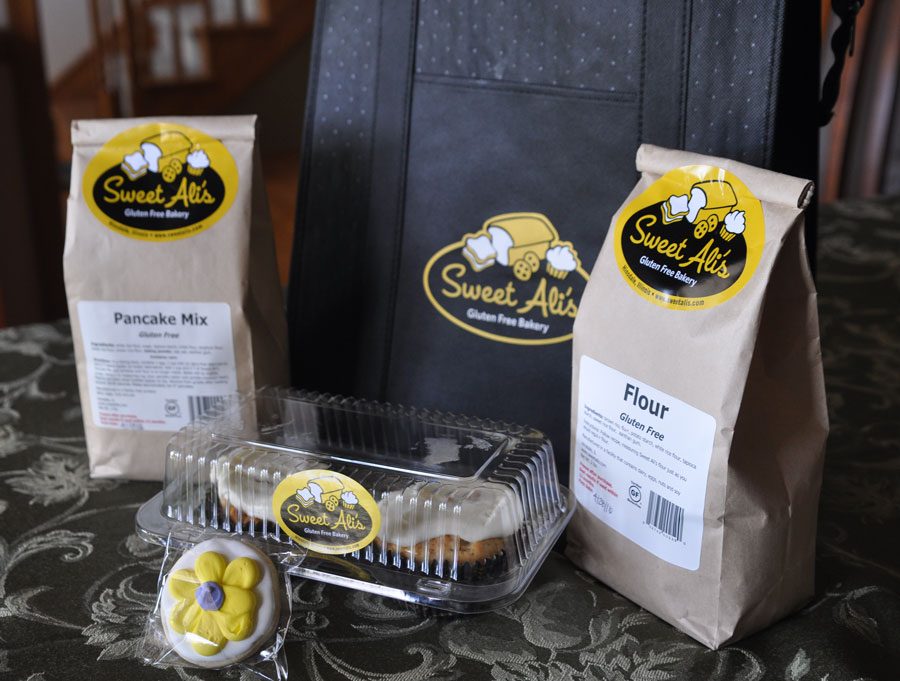 Gluten Free Meister – This was a product that I found last year at the expo. I was so happy to find them there again and to find out they are also now on Amazon now. So I can now buy them more than once a year 🙂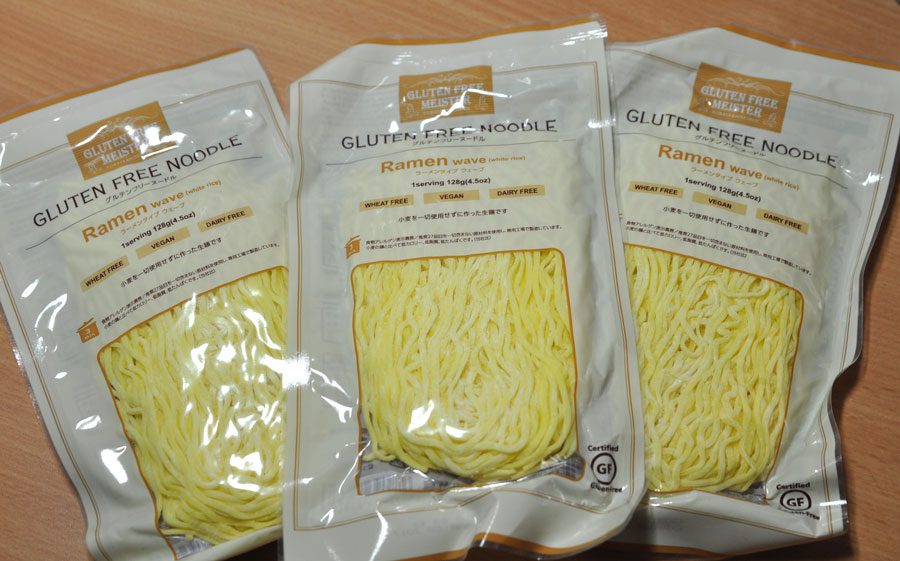 Nuun – This company caught my eye since their Energy additives contain Vitamin B and my daughter is lacking that. It seem that every good quality Vitamin B pill is quite large and she has trouble swallowing them, so now these make it a bit easier. You can get these on Amazon, their site and Target.
Now Find Gluten Free – this is an app that will help you keep track of shopping lists and what you like and dislike with GF items. I will be purchasing the app and reviewing on this more shortly.
I didn't get to spend as much time as I like this year due to the time of the year (to many end of the year school activities).  I wasn't able to attend to the speaker sessions so I am hoping I can find a few notes online. I'm hoping next year it goes back to being in April instead of May.
And for the best part! I grabbed some goodie for one of you guys. Just enter below for a chance to win this bag of great treats and samples!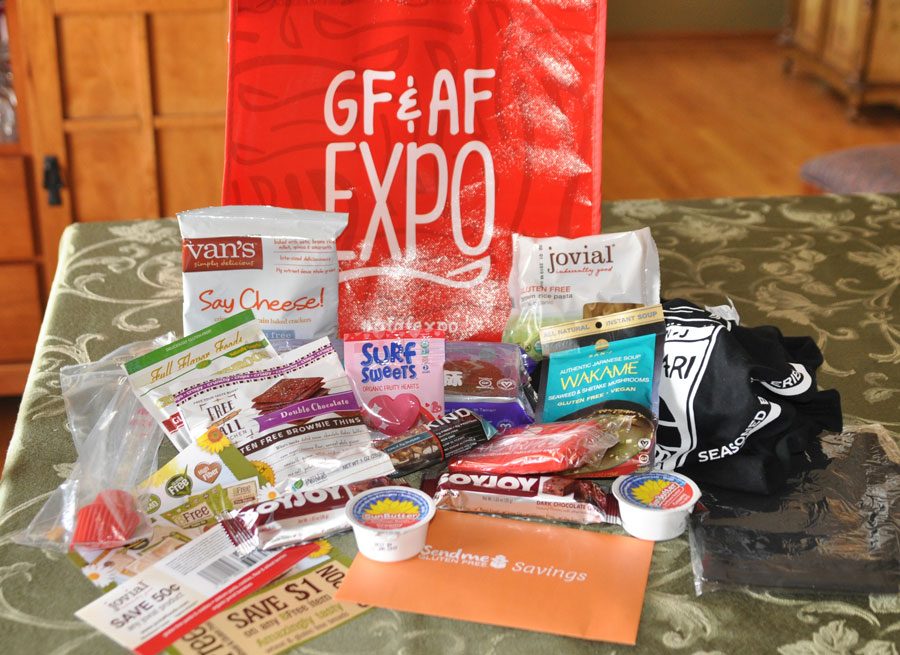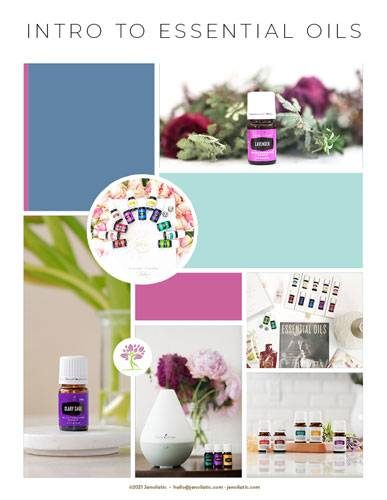 Want to learn about essential oils and how to get started? Grab this free basic PDF.