I'm long overdue on the update to our bathroom remodel! As most home projects it's been going a little slower than we would like but it's making progress and it's looking awesome! In fact tonight I actually took a bath in the tub…lol Yes the walls still have bare wires and there is plaster dust all over but I just couldn't wait any longer… I've been dying to be able to use the new tub. I grabbed a glass of wine, a candle and some bath salts and climbed into abyss. Here are a few photos on the progress…
Can you believe this chandler only costed $25!!! I am so in love with it, it's actually meant to be an outside porch light but I think it looks fabulous above the tub.
Inside the shower…
You can tell it's new, the window still has stickers on it 🙂
I'm actually amazed that we divided the room and it actually looks bigger than it did with it all open.
Another 2-3 weeks and this should be done!! I can't wait, it's such an improvement from what we had!! The bad part is that it makes the rest of the house look so blah….lol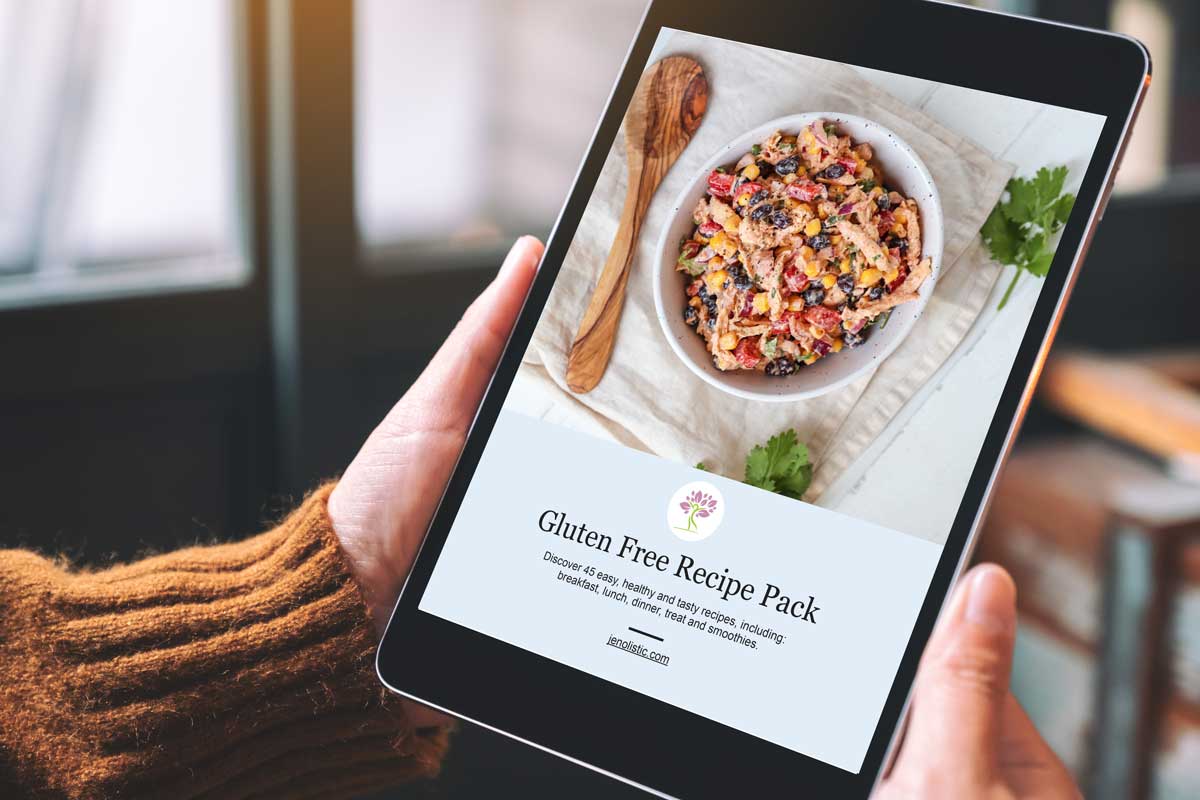 Grab your Free Gluten Free Recipe Pack
Discover 45 easy, healthy, and tasty recipes, including breakfast, lunch, dinner, treats and smoothies!