I'm not waiting for spring anymore!! I'm starting an indoor garden 🙂 Our Chicago winter has been very harsh this year and I am so ready for spring! Last year was the first year I had a herb garden in my back yard and I LOVED it. Being able to just walk outside and get some fresh herbs while cooking was wonderful, I miss it. So I decided to try and fool mother nature and grow some indoors. I started by trying some by my kitchen window but I just don't think it was warm enough or enough sunlight.  I really wanted one of those AeroGardens but they were a little pricy and I wasn't all that sure if they are truly organic. So instead I made my cheap version of it 🙂 So I got out my garden starter greenhouse purchased from Menards last year and bought a grow light bulb (find it here). The lamp is a clip-on lamp from Target, the cost was about $5. The stand is just beside a window so they do get some sunlight also.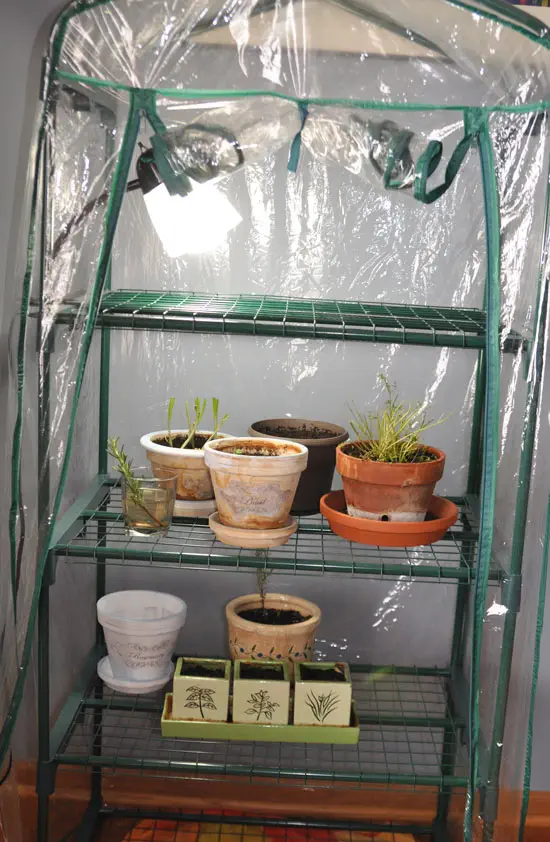 As you can see my onions are doing great, I've already cut them once. These were planted from some that I purchased at the grocery store. I also have the parsley that I brought in from my garden last year. The poor thing is almost bald because I keep using it faster than it can grow.
The bitty plants are basil that I planted from seeds, then I also just planted some sage and spinach. I'm also trying to root some rosemary.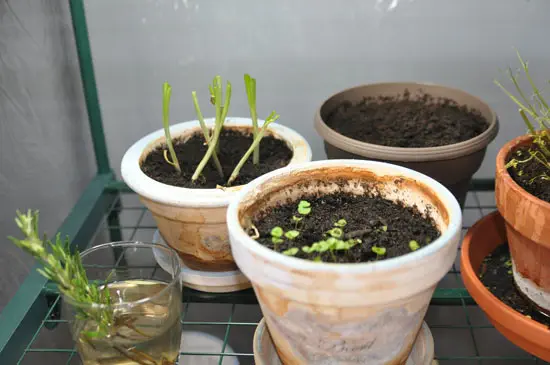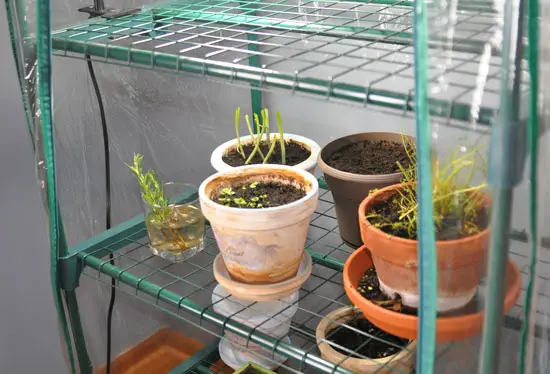 The system doesn't really match the decor of my living room, but if it works out I have seen some that were made of shelves with a light built-in.
This is kinda two-fold, hoping to get some herbs fast to use now and also to get a start on the growing season 🙂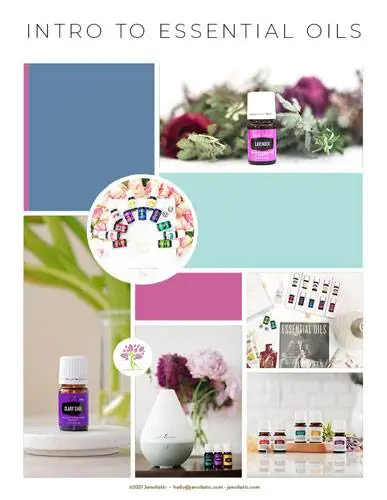 Want to learn about essential oils and how to get started? Grab this free basic PDF.