Wow what a weekend at the Gluten and Allergen Free Expo, #gfafexpo!
I tried so many different new products and spoke to so many companies that I didn't know about before. It was 2 days of munching and honestly pretty much everything tasted wonderful! The Gluten-Free world has changed so much since I entered into it 4 years ago. I went by myself on Saturday and then on Sunday brought my daughter, sister and my niece (who is also celiac) with. Check out our group photo below, I'm the one on the left 🙂 There is so much that I saw, bought, tasted and tasted again that I'm going to have to make this 2 blog posts.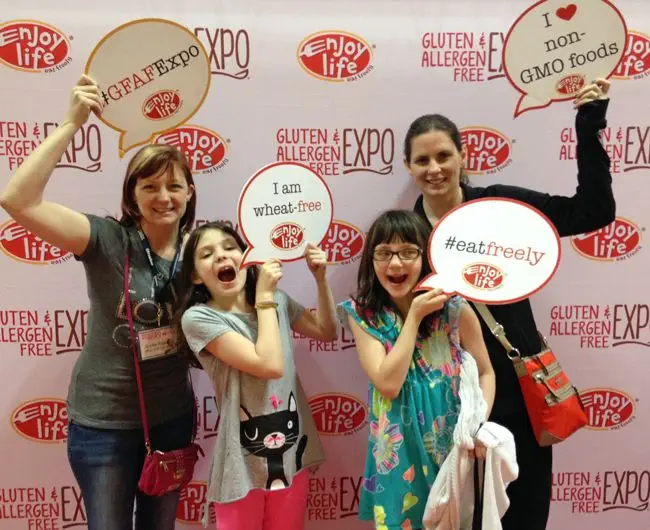 This year was bigger and busier than last year. There were 200+ exhibitors! I think I got to most of them 🙂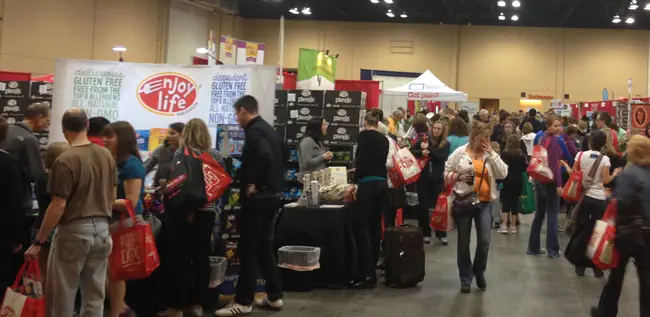 My first purchase was at Virtuous Spices. I usually make up my own spice blends on the fly but it's nice to have some already done up for you, plus I couldn't pass up the really cute packaging! Look at the ingredients, they includes smiles and laughter. There are three in the set and are labeled hope, love and faith. I tried the sweet one (faith) on strawberries at the booth and it was so delish! It's a blend of cinnamon, nutmeg and vanilla bean. Can't wait to try the others soon!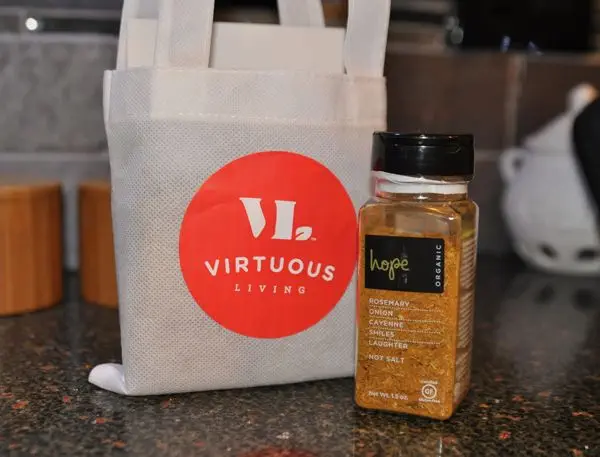 Pizza, pizza, pizza!! As anyone who is gluten-free knows that any type of bread product that is good tasting is hard to find. Now I am from Chicago so well finding a good gluten-free pizza has been extremely hard to find, but there were 3 companies at the expo that are getting it right! Smart Flour foods was at the expo last year and I feel in love with their pizza then but up until now, I haven't been able to find them around here. After talking to them this year I found out there is a restaurant about 25 mins from me that is serving their pizza…whooo guess where I want to go next time we go out for pizza 🙂 They also have a line of flours that I am hoping to try soon.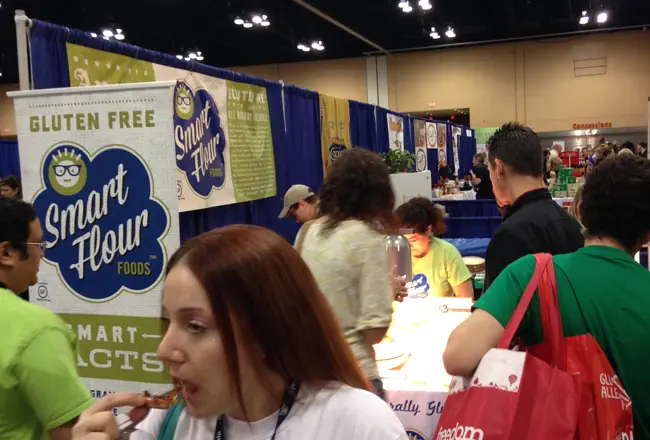 Sonoma was another great tasting pizza. I have been told certain stores around me are selling them so definitely going to be on the lookout next time I am shopping.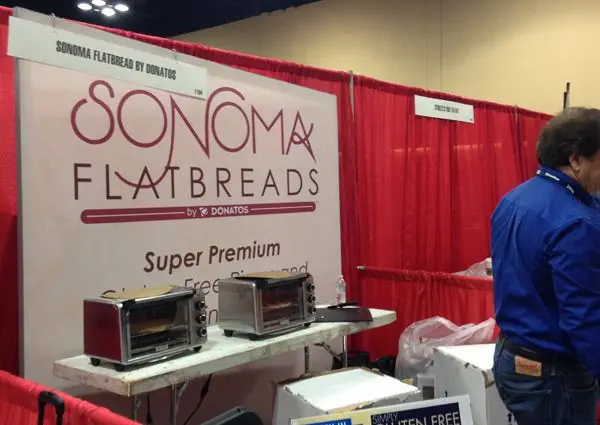 Now Kikis was the BEST tasting pizza and it was deep dish… I have never seen any gluten-free company try to make a deep dish before. It was so good… I walked by their booth 3, ok maybe 4 times to grab more samples 🙂  They also had some 'hot pockets' and I bought a few of those that I took home. Already regretting not purchasing more.
BEER! Now I'm more of a wine girl than beer fan but I do like to drink a few from time to time. I fell in love with New Planet last year at the expo, they have a raspberry ale that has enough of the beer taste with a hint of the berry that I love!
Omission was also there and they were sponsoring us bloggers!! Thank you! This is a fairly new beer line and they have a different way of making the beer, it's made with traditional beer ingredients then specially crafted to remove the gluten. Click here for a video with some of the background on the process. Their beer was good too and tasted more like a 'regular beer'.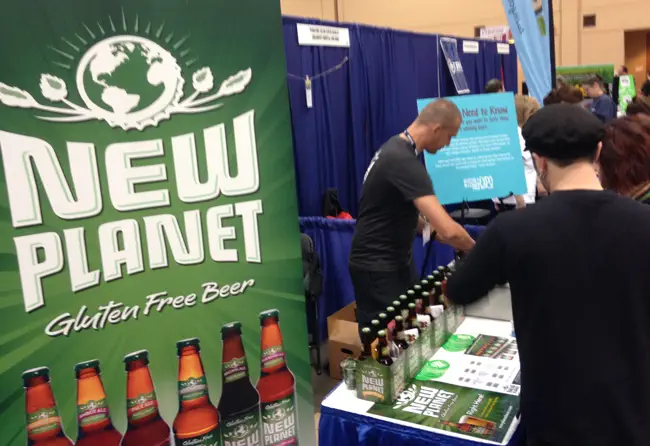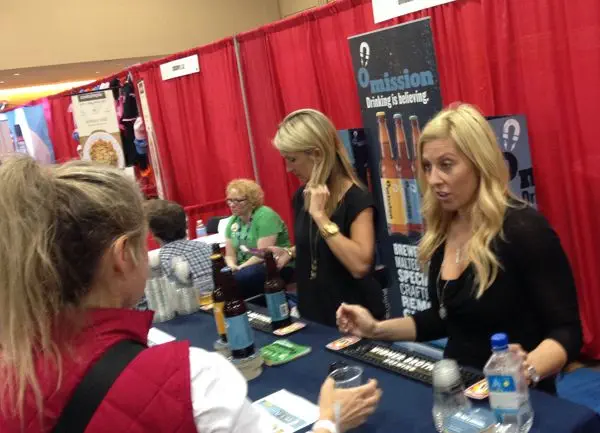 So there is part one… part two is coming soon and also a GIVEAWAY!!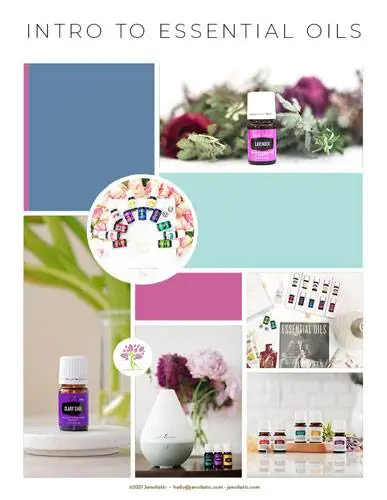 Want to learn about essential oils and how to get started? Grab this free basic PDF.