So if you are like me it's hard to find good vanilla that is gluten-free or one that at least says that on the label. Plus many of the store-bought ones have caramel coloring, added sugars, and preservatives, yuck! I was purchasing the crapy stuff until I found out how easy it is to make Vanilla Extract… I mean really easy!
Here's what you need:
All you need to do is place the vanilla beans in the jar and then fill the jar with vodka. In this case, I use about 10 beans and placed them in a 12oz mason jar then filled it with vodka.
Then I screwed the lid on it and then place it in my pantry. It needs to sit for at least 6 weeks, longer is better as it will give you more flavor. Once a week gently shake it up.
So there you have it… so easy right?!
Different Beans will give you different flavors.
Bold/Smokey – Ugandan Beans
Traditional –  Madagascar Beans
Floral – Tahitian Beans
Experiment with the different flavors and if you don't like them give them away as gifts, or you can make a batch just to give away. How cute is it to use these 2 oz little bottles, decorate them and then give them away for the holidays. They would make great gifts for just about anyone. Download these vanilla extract labels I created here and use Avery 8293 labels to print them on.
And don't just save it for baking, add a drop or two to your coffee or hot chocolate. Would also be great in some oatmeal.
See the full video below on how to.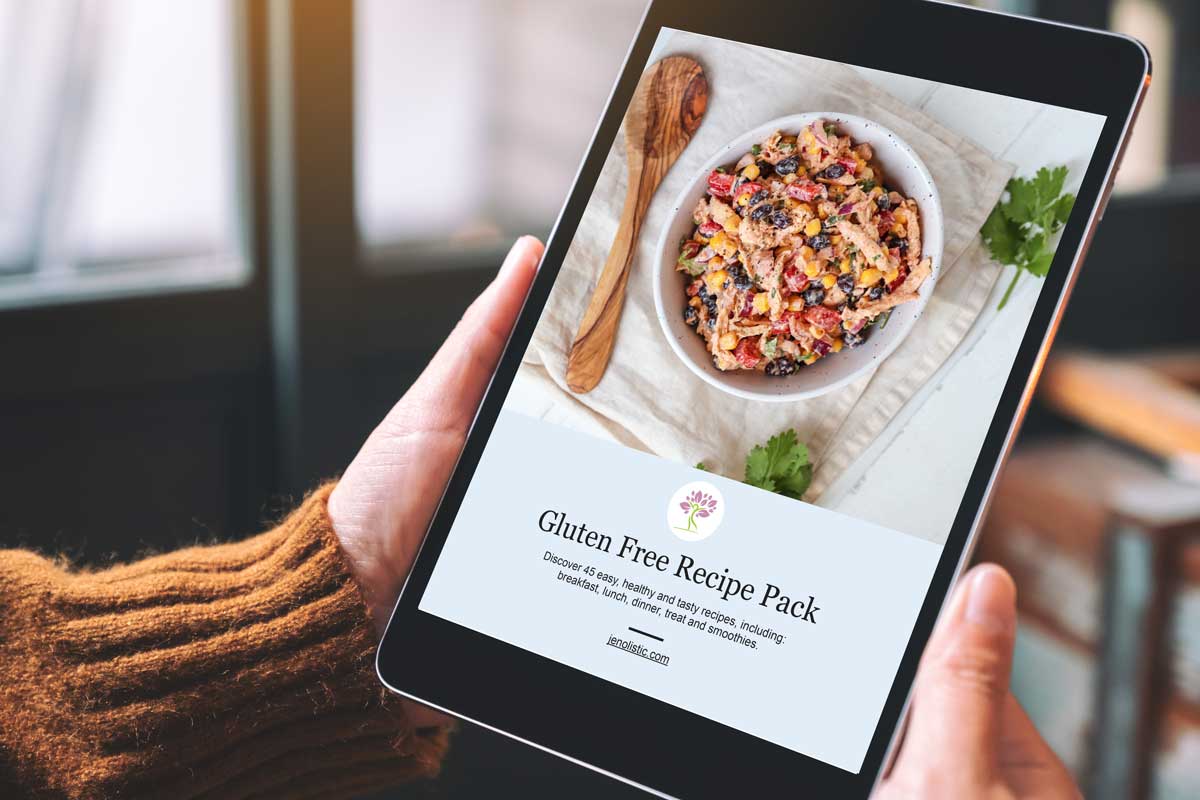 Grab your Free Gluten Free Recipe Pack
Discover 45 easy, healthy, and tasty recipes, including breakfast, lunch, dinner, treats and smoothies!