Mother's Day is right around the corner and I've gotten together with a group of bloggers to bring you a giveaway and blog hop that we are hoping will bless your socks off!
We not only hope to bless several moms with some pretty awesome giveaway prizes, but we also hope to bless many more moms through the Letters to Moms Blog Hop (that you can find at the end of this post), where each participating blogger is writing a 'Dear Mom' letter. These letters will be anything from a letter to our own moms, a letter to ourselves, a letter to a mother figure, or a generalized letter to a group of moms, such as weary moms, hopeless moms, expecting moms, single moms……. Maybe one of these letters will speak to you!
So please, hop around to the many other bloggers below, and of course enter to win the giveaway too – there will be 4 winners with the total prize value over $1000!
So for this assignment I wanted to write a little special note to my fellow mom's of child who has Down syndrome.
Dear new mom to a child with Down syndrome,
Welcome to this new club… yes latter on you will know what I mean by the club. I know you are terrified right now but I am here to tell you, it gets better…or at least you will find your new norm. I've been a mom to a son who has Down syndrome for 13 years (gulp, yes I have a teenager) and I would never trade anything about him. I'm not going to sugar coat it…when you found out I know you were terrified, at least I know I was. You are entering a whole new world with all kinds of acronyms, doctor appointments, therapists, support groups and more to make your head spin! But you are also entering a world where you are going to meet all kinds of amazing parents who are going to become your mentors, friends to lean on and well, some awesome people. I know it might feel like you are alone in this right now, but you are not alone, there are over 400,000 other individuals in the US that are living with Down syndrome and whole bunches of family members surrounding them. You will get comments like "Oh I have a cousin, aunt, uncle that has Down syndrome".
Please don't let naysayers get in your way!! There will be doctors, teachers, and others that will tell you what your child won't be able to do, things like tie shoes, talk, drive, etc. DON'T LISTEN TO THEM…ok, I said it again because I can't stress this enough. Sure there will be things your child won't be able to do, but don't let anyone tell you what that will be. Let your child decide that. You will be amazed at what they CAN accomplish when you give them the tools and try.
There is also a great 'side effect' of having a child with Down syndrome. They will teach you many things. They will show you how to enjoy life, how when you take your time you can see the world in a whole different perspective. Unfortunately, the worrying never goes away. I still worry each day about what will happen to him when I pass away, how other kids will treat him when he gets to high school and more. But you know what I guess that is what being a mom is… I worry about my daughter too each day, I just have a different set of worries for her 🙂
We still have a long way to go for global acceptance but society is more welcoming now than in the past. Kids are included in 'regular' classrooms, more business are hiring individuals with disabilities and there are now continuing education programs (beyond high school). There is even a mainstream movie coming out featuring a very talented individual with Down syndrome. I got the opportunity to meet the star, David, and he was such an inspiration for what individuals with disabilities can do. The movie comes out May 15 and is an inspiration in so many ways, I would highly recommend seeing it!
[youtube_sc url="https://youtu.be/tN7TlwduYsM"]
Stay strong and if you ever find yourself needing to talk, just contact me. I haven't figured it all out yet, but I'm just taking it day by day and enjoying my kids.
I do also have to give out a shout out to my Mom too! Without my parents (and very supportive extended family) I probably would have never made it this far. My mom is always there whenever I call and after losing my dad a few years I ago I realize how much that means even more. She is always prepared for everything and I really wish I would have inherited that trait from her!! I did, however, inherit a wonderful attitude, confidence, and love that I am hoping I can pass along to my kids as well.
Happy Mother's Day Mom!! and to all you other mom's out there too!
And now for the giveaway!
Giveaway has ended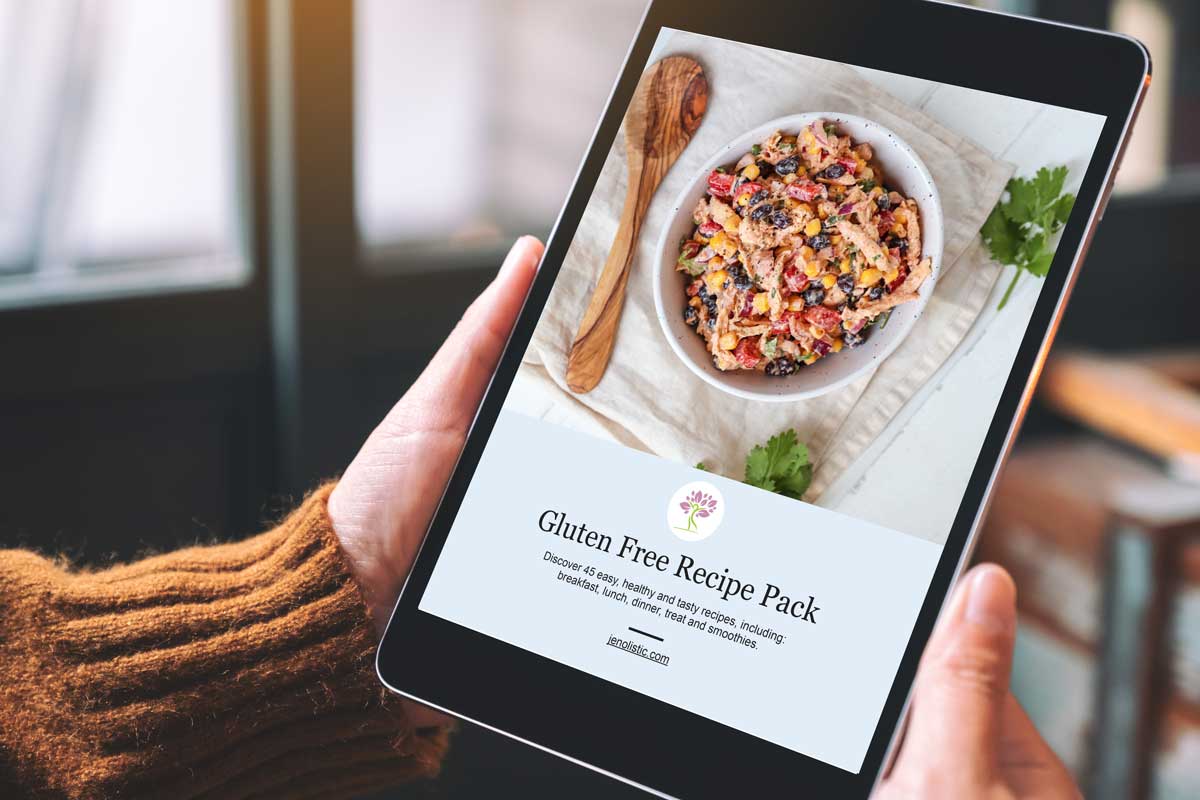 Grab your Free Gluten Free Recipe Pack
Discover 45 easy, healthy, and tasty recipes, including breakfast, lunch, dinner, treats and smoothies!