Since going dairy and gluten-free, one of the things I have really been missing from my holidays is Egg Nog. It was just one of those things that make it feel like the holidays. Of course, I also used to purchase the ready-made stuff in the market but if you decide to look at the side of the carton it will surprise you as to the crap that is in these festive holiday drinks. Not to mention the number of calories!
A 1/2 cup of Dean's Egg Nog Holiday is 180 calories! It's also filled with High Fructose Corn Syrup, Carrageenan, artificial colors, and flavoring. And if you are like me you can't drink most store-bought egg nog because it contains milk. Check out EWG's ratings on their page here.
So why not try making this homemade egg nog, you won't believe how quick and easy it is to make this!
2 cups Milk (I use Ripple)
3 egg whites 1/3 cup honey
1 drop Nutmeg Essential Oil*
1 drop Cinnamon Bark Essential Oil*
Mix milk, egg whites, and honey in a blender Pour into a pot and cook for 15 minutes on a very low flame, take off heat, add in oils, and place in the fridge over night that's it!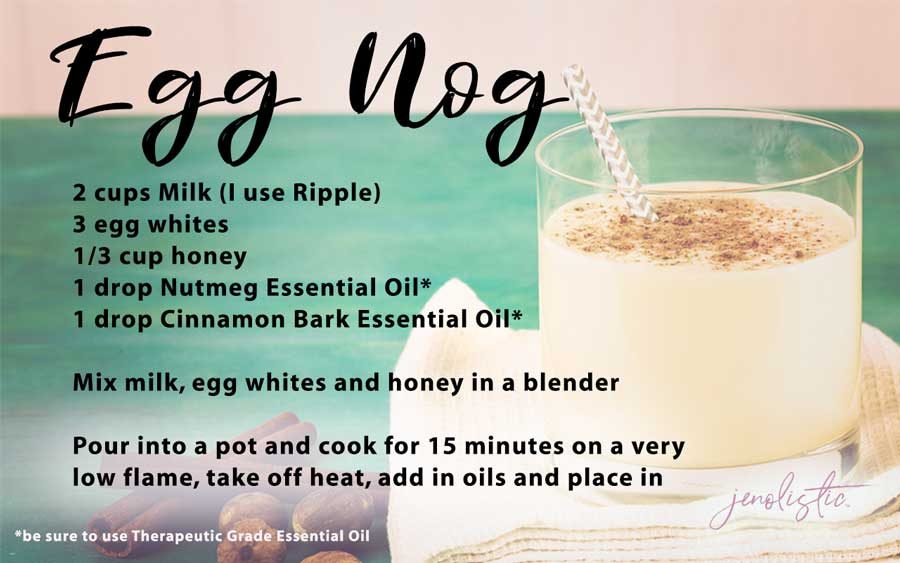 I used Ripple milk for mine but you can use any alternative milk (or real milk). I find the Ripple milk is a little thicker so it works better for this recipe. I also used essential oils in mine since they have such a great health benefit and add lots of flavors. If you don't have essential oils you can use ground nutmeg and cinnamon.
*If you do use essential oils be sure they are ones that are labeled for internal use. If you are using Young Living Essential Oils just check for the vitally label, that means it's safe to ingest. Find out more here.
Be sure to watch the pot when cooking, it can very quickly boil over. Not that, that happened to me or anything 🙂
You can also add some alcohol to make it fun! Some choices would be rum, brandy, bourbon, or sherry. Kahlúa is also a fun one.
It's rumored that this was one of George Washington's favorites drinks. They say he added whiskey, rum, and sherry to his, yes all three. I bet his parties were fun!
So give this recipe a try, I really like it better than the store-bought ones, it's much less sweet.
What are your favorite holiday drinks? comment below, I'm always looking for new ones to serve as our signature drink at our holiday party.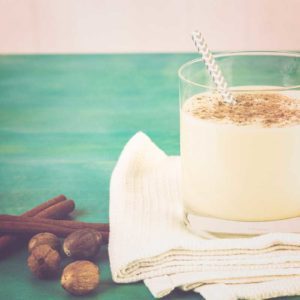 Dairy Free, Gluten Free Eggnogg
Ingredients
2

cups

Milk

I used Ripple

3

egg whites

1/3

cup

honey

1

drop

Nutmeg Essential Oil*

1

drop

Cinnamon Bark Essential Oil*
Instructions
Mix milk, egg whites and honey in a blender

Pour into a pot and cook for 15 minutes on a very low flame, take off heat, add in oils and place in fridge over night
Notes
*be sure to use Therapeutic Grade Essential Oil. If you don't have Essential Oils you can use 1/2 tsp ground Cinnamon and 1/4 tsp of nutmeg
About Jen
Hi! I'm Jen, Work at home mom to 2 wonderful kids and I want to help you get the toxins out of your life. Read more
How Toxic is your home?
Grab this free worksheet and see your score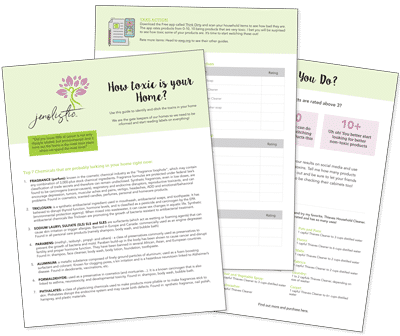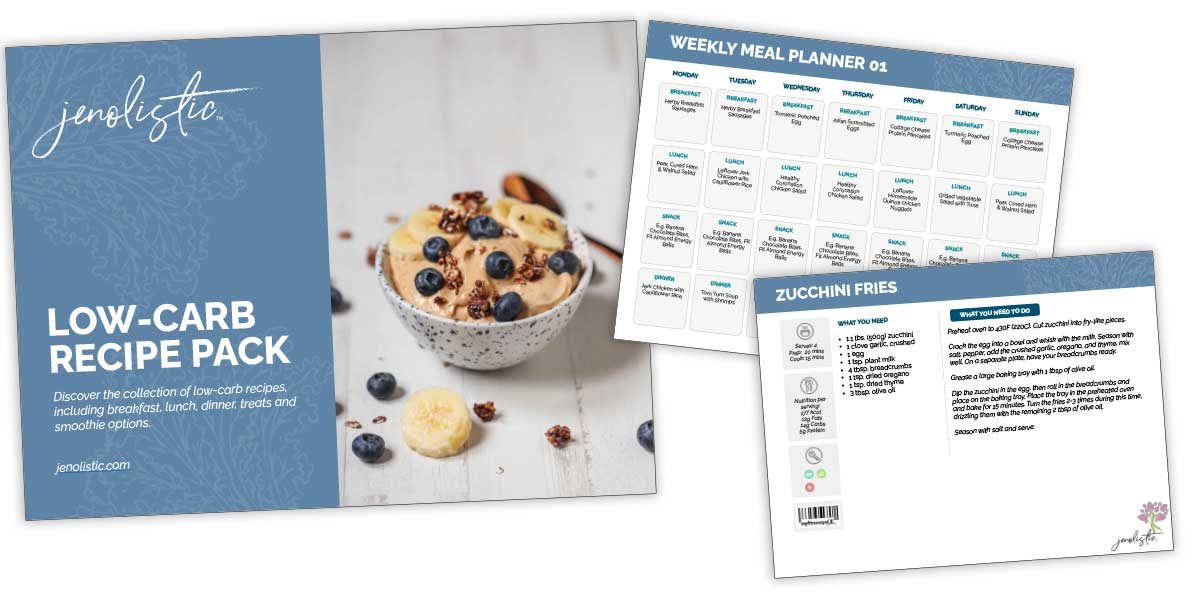 Free Meal Plan: 40+ healthy recipes, shopping list and meal plan