One of things I miss the most since going dairy free is chocolate malt shakes. I think part is because I remember making them as a kid with my dad. They were always a special weekend treat.
So I have adapted that same great chocolate mint taste but in a healthy treat. Perfect for an afternoon pick me up. Super easy too, just put all the ingredients into a blender and blend!
My go to milk alternative is Ripple which is a milk derived from peas. I know sounds weird right? but it actually tastes like regular milk. You can use which ever is your go to alternative milk. I added the Caco powder for the chocolate taste and it contains some great antioxidants and amino acids. The coconut oil is great for metabolism. The honey is to add a little sweetness and also has amino acids, minerals and enzymes. The peppermint oil gives it that great minty taste and it's great for your digestive system.  The bone broth protein is awesome for many things including healthy joints, skin, muscles, digestion and more!
So there you go full of goodness, flavor and so easy to make!
Print
Chocolate Mint Smoothie
---
---
---
Instructions
Put all the ingredients into a blender and blend until smooth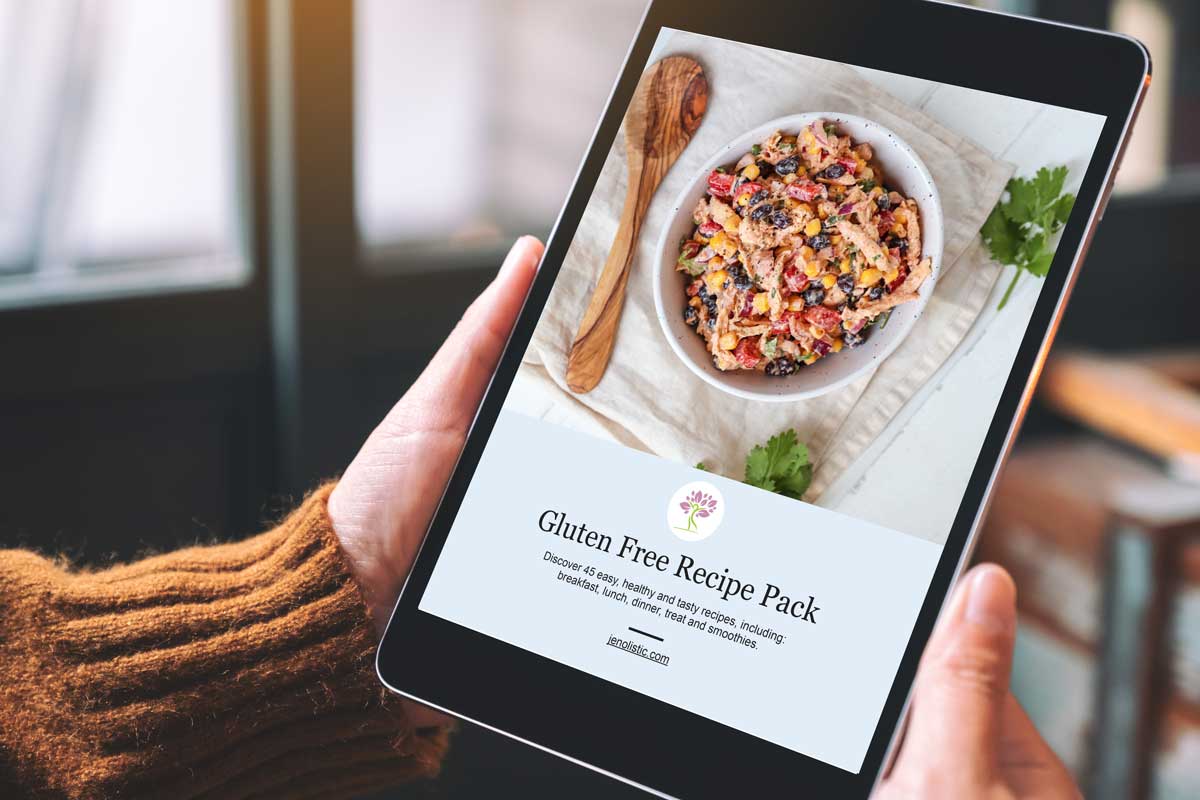 Grab your Free Gluten Free Recipe Pack
Discover 45 easy, healthy, and tasty recipes, including breakfast, lunch, dinner, treats and smoothies!