13 years ago today I gave birth to my first born. It was exciting, exhausting and confusing all at the same time. Throughout my pregnancy the doctors always knew there was something wrong but they just couldn't figure out what it was.  At one point they even ruled out Down syndrome… how wrong they were.
So yes I have a son with special needs, with Down syndrome. It was so freakin' scary at first… all I could do was look at him and think "what kind of life could he have".  Of course back then it was gloomy thoughts, I knew very little about Down syndrome, pretty much my only exposure was watching the occasional episode of Life Goes On 10 years prior. My husband and I were devastated with the news, we had such a gloomy outlook of what was to come, and how wrong we were! Our son spent the first week in ICU after about 8 days we were able to take him home and then even worse happened… 9/11. For me it was an awaking, after all it could of been us in one of those planes or towers. I began to realize that we still had each other, that this precious little boy looking up at me was our son. Our life is what we made it to be and there was no reason two little words should change that.
Those first few years were a bit rocky. We had to learn a whole new language, OT, PT, Trisomy 21, and dozens of other medical jargon abbreviations. While other new moms were going to mommy groups we were taking trips to doctors, therapists, and doing countless hours researching on the internet. What made it worth it was that smile he gave, the fact that he walked at 12 months even though many 'experts' said he probably wouldn't. In Kindergarden he was reading, he still didn't talk much (due to some hearing issues) but his sign language vocabulary was growing at lightening speed.
We are very lucking in that our family accepted him with open arms. I was the oldest of my generation so Brandon was the first grandchild, great nephew, great grandchild, etc. My aunts actually had a timer they would set so all turns were fair for Brandon cuddling time. All in all we have been pretty lucky that most have been very accepting of Brandon… from family to schools to society. Every so often there will be one that doesn't like it when Brandon stops them at the grocery store to say hi but to those unhappy peeps I just would like to say 'lighten up' take 2 mins out of your busy schedule to smile. I think this is the most valuable thing my son has taught me… take your time and enjoy life. Why does everything have to have a time limit on it?
Recently we took a family camping trip to Wisconsin Dells, it was probably our 3rd or 4th trip there. With our camping fee we were given passes (wrist bans) to a local water park. Well my son has some sensory issues and he won't keep the band on his wrist, we usually have better luck putting it on his ankle. So we put it on his ankle and off we went for a day of some wet fun. We got to the gate and the attendant scanned our bands and we noted that my son has his on his ankle, she replied with "It's ok, he doesn't need one", well even though we knew what she meant my husband and I still asked why he didn't need one. The response we got back was "well he has autism or something so he doesn't need one" Now I'm pretty sure the girl didn't mean anything by it but WOW, that one totally caught us off guard. My husband and I did correct her and told her he has Down syndrome, I usually say more to explain the correct way to address this but again WOW that totally caught me off guard.
To this day our family and friends do make light of this and laugh about it from time to time, it's kinda of become a running joke. I give the park kudos for creating a policy but I also think the park might want to create some training. If I was someone who was very sensitive on the subject I would probably have walked away mad or hurt. For Brandon he does wear his diagnosis on his face and I thought it was a bit odd that she called out autism, since autism typically doesn't have any physical traits.

October is Down syndrome awareness month and for me that means non stop planning for our local Buddy Walk. I often wonder why I should keep volunteering to do this walk but it's days like this that make me realize how important it is to fight for rights for individuals like Brandon. To spread awareness on how they are more alike than different, that individuals like Brandon want to be accepted and given a fair chance. I find it hard to believe that it has already been 13 wonderful years. 13 years of hard times and even more rewarding happy times. So Happy Birthday to my first son, to the one that will forever change  the lives of so many that he touches. I'm not quite sure where the next 13 years will take us, but I am sure that they will be just as wonderful. Who knows if he might go on to college, he might get his driver license, he might get a job. I'm pretty sure he is aiming to be a checker at Jewel, he loves helping me at the self-check out.  What I do know is that I am so proud of all he has done already and how much joy he has brought to our lives. Brandon has taught us that we shouldn't put limits on what he can and can't do.
If you can join in your local Buddy Walk! and spread awareness for individuals with Down syndrome. If you are in the Chicago area join Brandon's team and walk with us! If you can't do either then just take a moment and read a little about what Down syndrome is here.
So now on to the fun part of celebrating his Birthday…I'm prepping for a bowling party for Saturday!! Oh my gosh, I now have a teenager, I think I need a glass of wine…. or maybe the bottle 🙂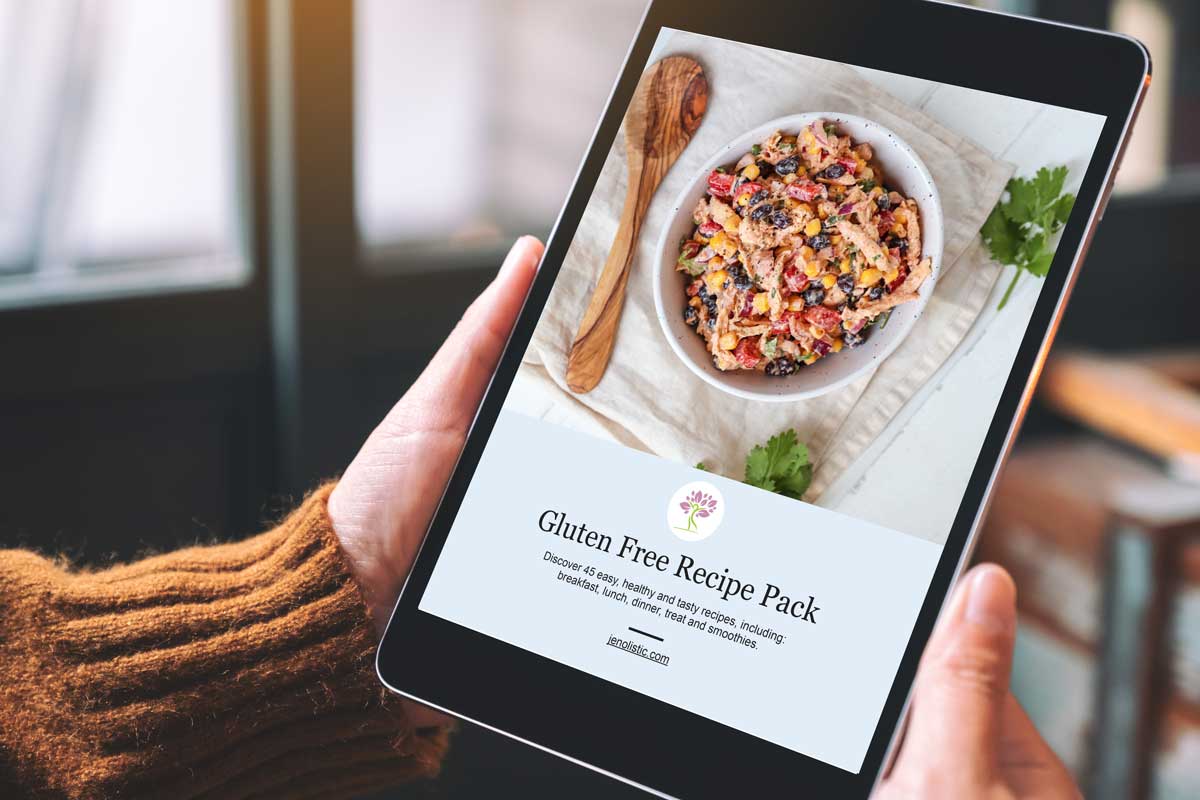 Grab your Free Gluten Free Recipe Pack
Discover 45 easy, healthy, and tasty recipes, including breakfast, lunch, dinner, treats and smoothies!