Hi There! I'm Jen, welcome to my blog.
This blog is sort of a mix of ramblings and how-tos. My main goal is to be entertaining and to teach you how to live a toxic-free and chemical-free life, well as much as you can.
Find out more about me here.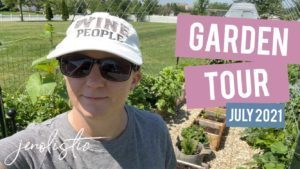 https://youtu.be/T1oEoWnln-8 Gardening season is here! There is nothing like heading out to the garden and being able to pick your own fresh organic vegetables. This ...
Read More

→